A concept for the advertising campaign developed for the Spanish Embassy in Poland.
Task
The Embassy of Spain in Poland announced a competition with a goal to generate ideas for an image campaign promoting Spanish olives. The campaign was intended to persuade Polish consumers to choose olives from Spain instead of those from Greece and other countries.
Results
We developed a concept for the campaign which was seen as very interesting and we were invited to deliver a presentation for the representatives of the Spanish embassy.
Creative agency
360-degree marketing communication strategy, Key Visual, Copywriting, Packaging design, Graphic design, 3D rendering, Media planning

Discover the taste of Spanish olives
Having completed a brief and marketing research we were ready to develop the Key Visual for the image campaign promoting Spanish olives. Our creative concept incorporated the theme of an olive-balloon ride and discovering new tastes during inspirational travel across different regions of Spain.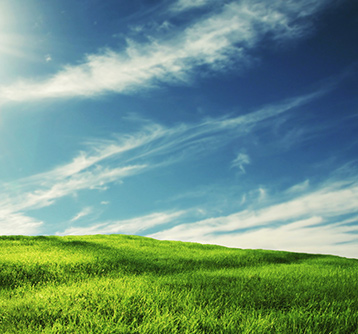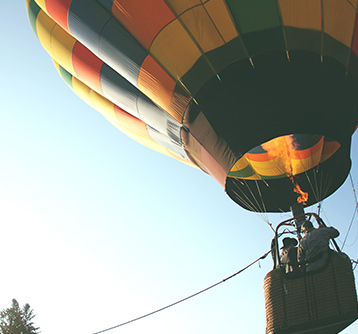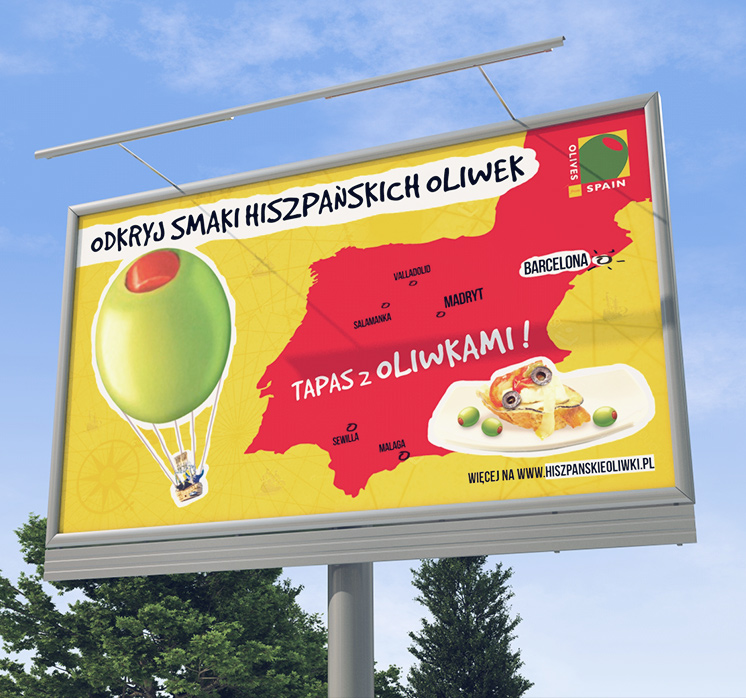 360-degree marketing communication
Marketing actions combined offline as well as online channels. Product placement and television spots and billboard campaign were all intended to strengthen the messaging online.
Promoting on the blogosphere and cooking channels was intended to reveal the potential and creative cooking ideas using Spanish olives.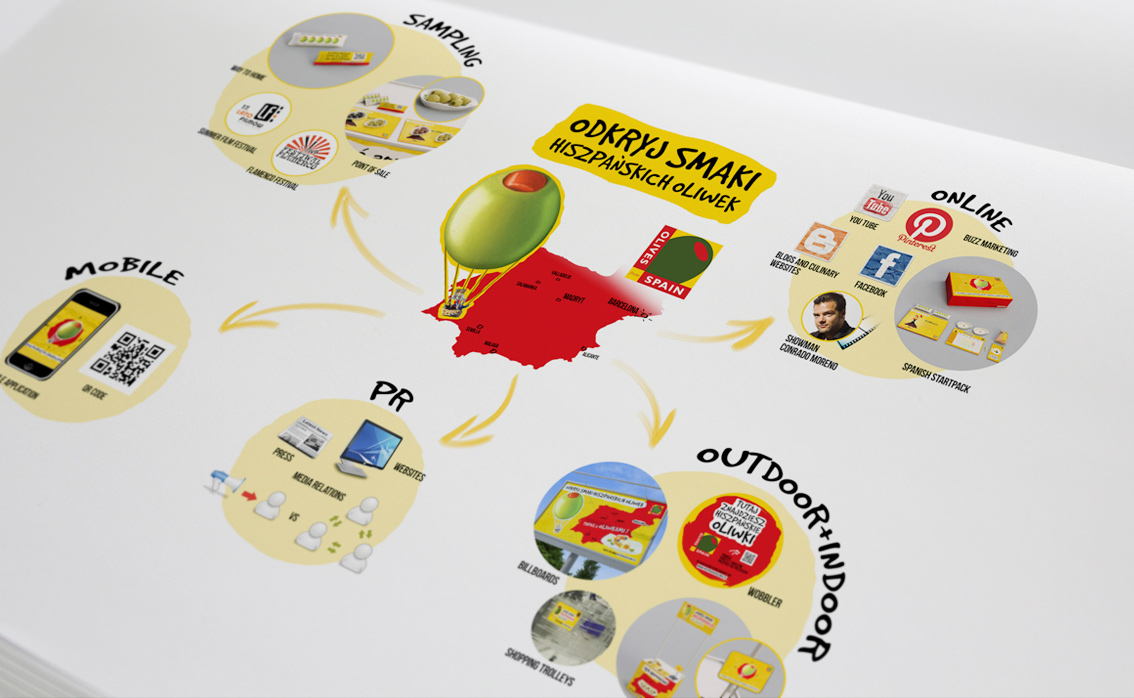 Proposed ways to reach customers included features like: creative packaging of product samples with the invitation to a prize competition, promotion stands at points of sale and a starter kit with Spanish-style gadgets.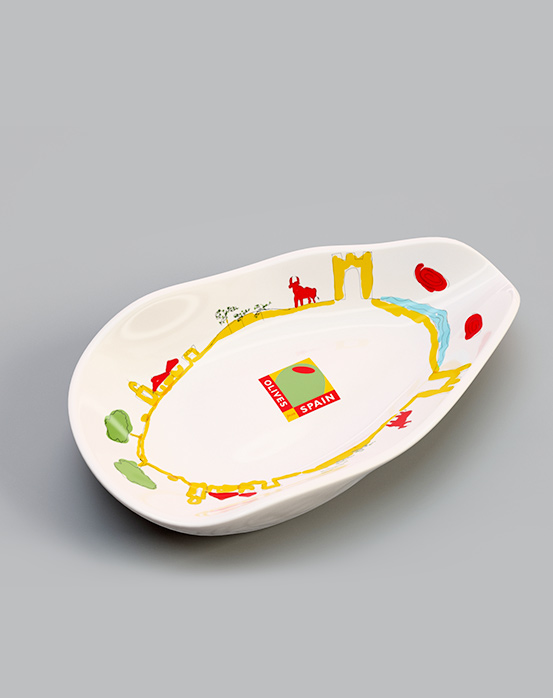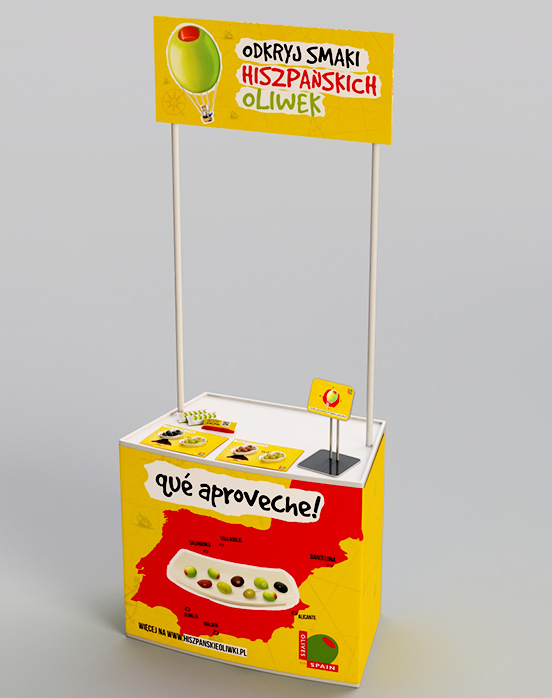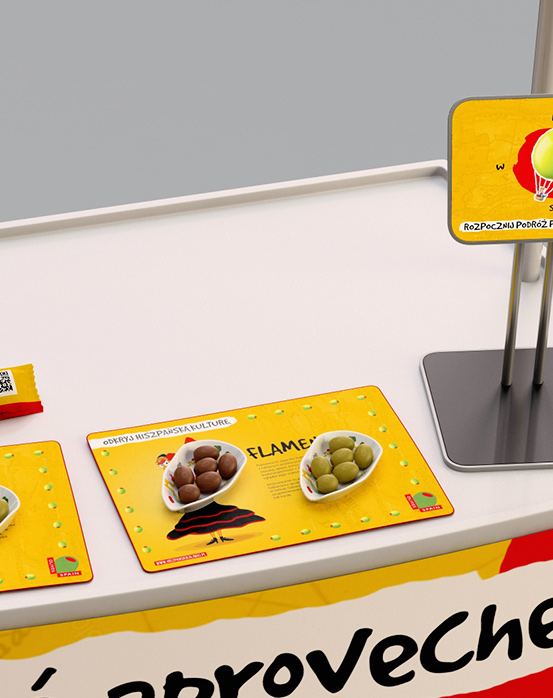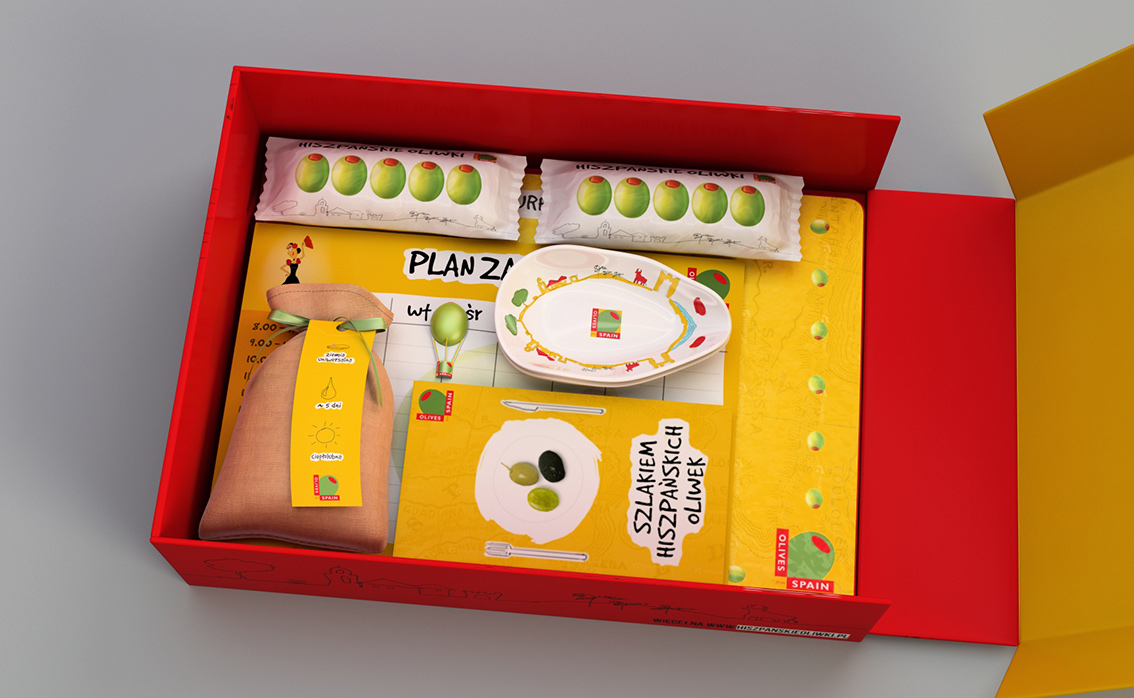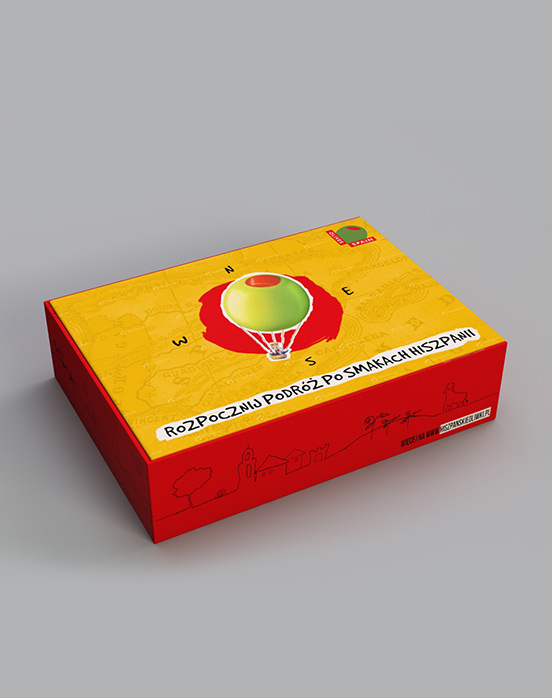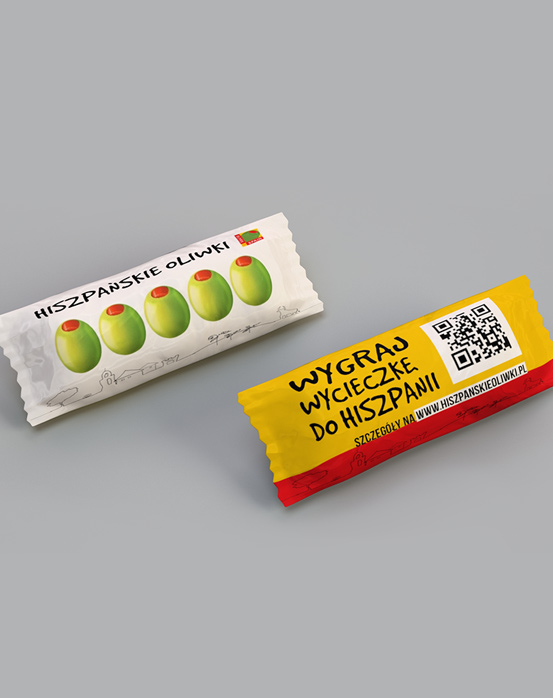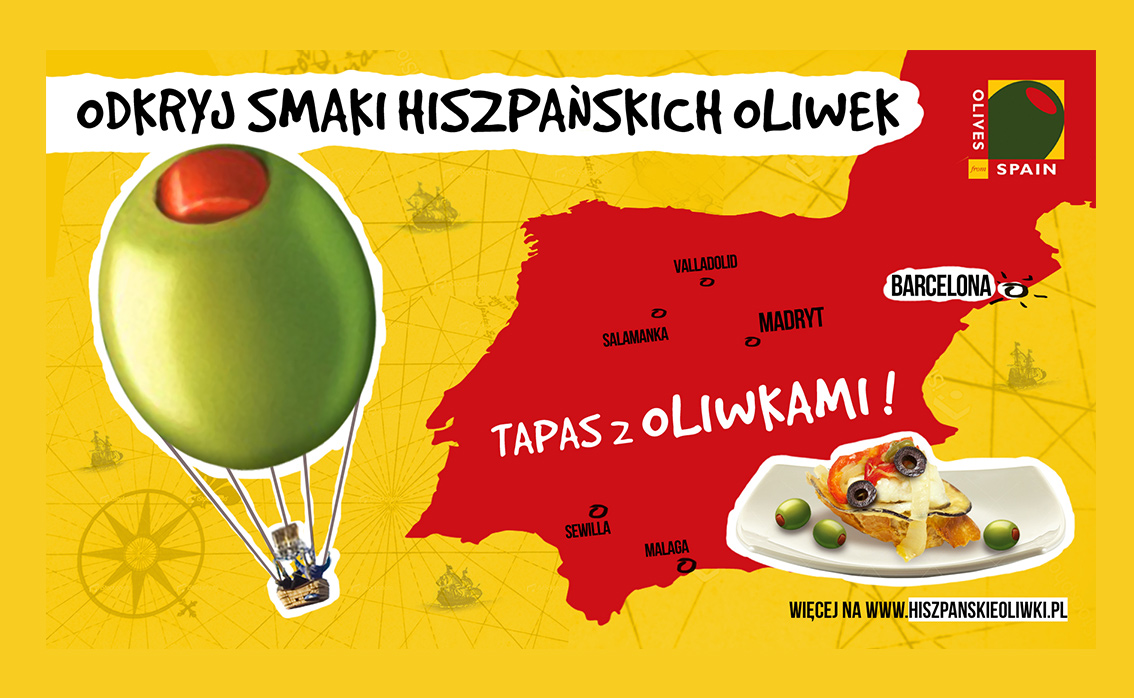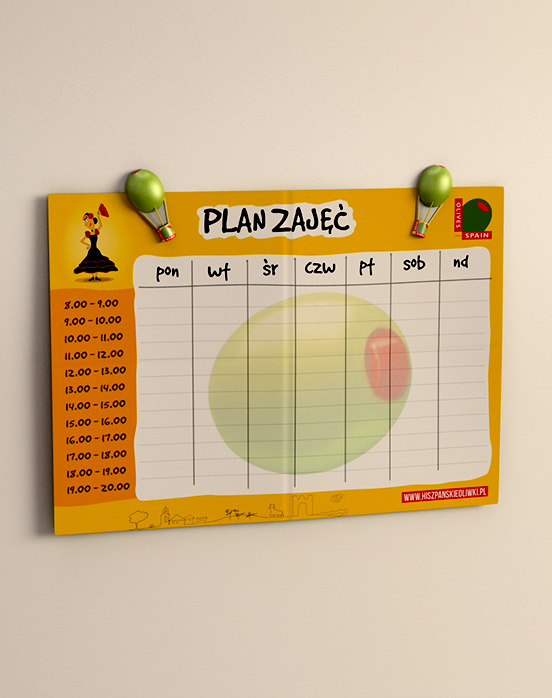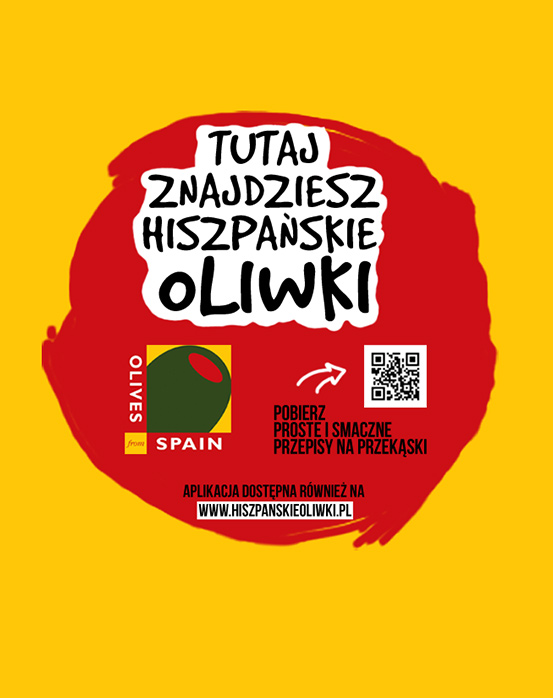 The creative concept paired with proposal for a media plan, made a comprehensive marketing solution ready to be launched as an integrated nationwide advertising campaign.