Places inspire. Discovering inspires. Experience the magic atmosphere of this lovely café in Gdynia. Coffee is just a little something extra.
Task
Gdynia is a popular seaside resort, with lots of cafés and restaurants. Seasonal business makes it possible only for a few of them to remain open year round. Our agency was in charge of designing a new, inspirational and friendly café brand. The new image was intended to attract customers also after the summer high season, which would make Skwerek Café an all-year-round business. And that's what actually happened :)
Results
Creative works preceded by our own research and analysis of the local market, enabled us to create an idea for the café. Skwerek Café became a 'sweet haven in the heart of Gdynia'.
Complex branding of the place, comprising the outer signage, banners, coffers and the interiors of the café including mugs and menus and leaflets, was the starting point for creating a new brand.
Cooperation with our client resulted in further branding of their next spots. The created brand could successfully develop into a network.
Creative agency
Market analysis, Brand strategy, Logo, Visual Identification, Brand Book, Copywriting, Product naming, Graphic design, Café branding, Printed materials, Website, Video animations, Digital menu boards, Social media communication

Creating a unique brand required research of local market competition.
Assessing the pricing, service quality and marketing communication enabled us to create a unique offer for our client, which was reflected in a new, attractive menu.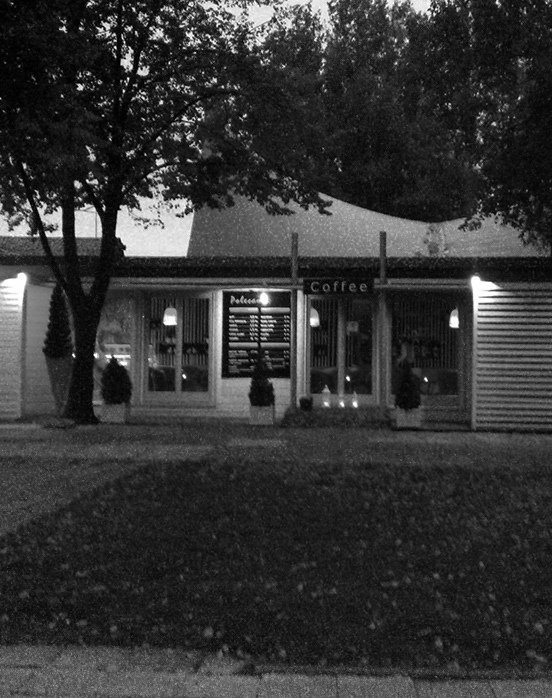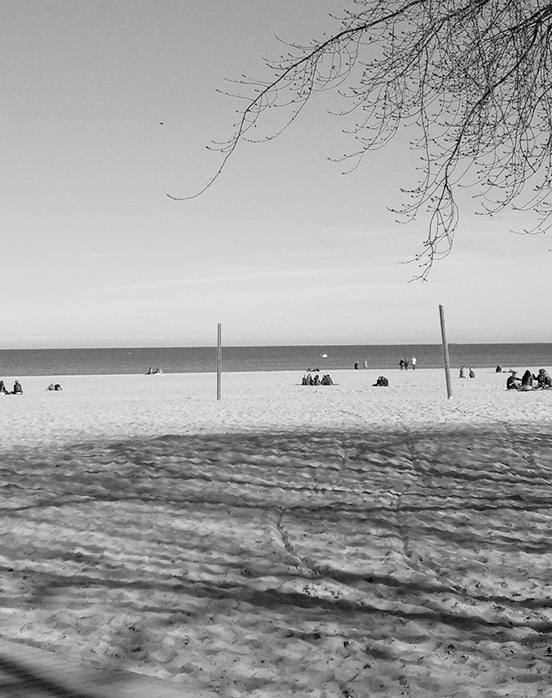 The analysis resulted in a Big Idea of the new brand. The Café, from then on called 'Skwerek Café', became a 'sweet haven in the heart of Gdynia'. The new logo features classicism on the 1920s when the town of Gdynia was founded. Bestsellers' names refer to the maritime character of the place, only more sweet.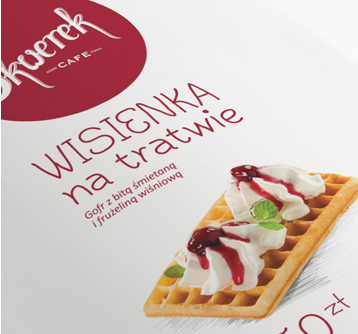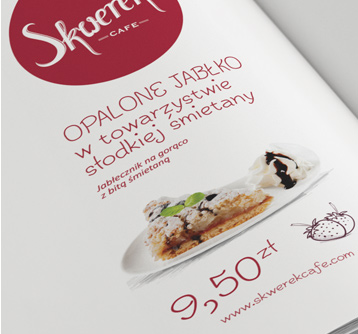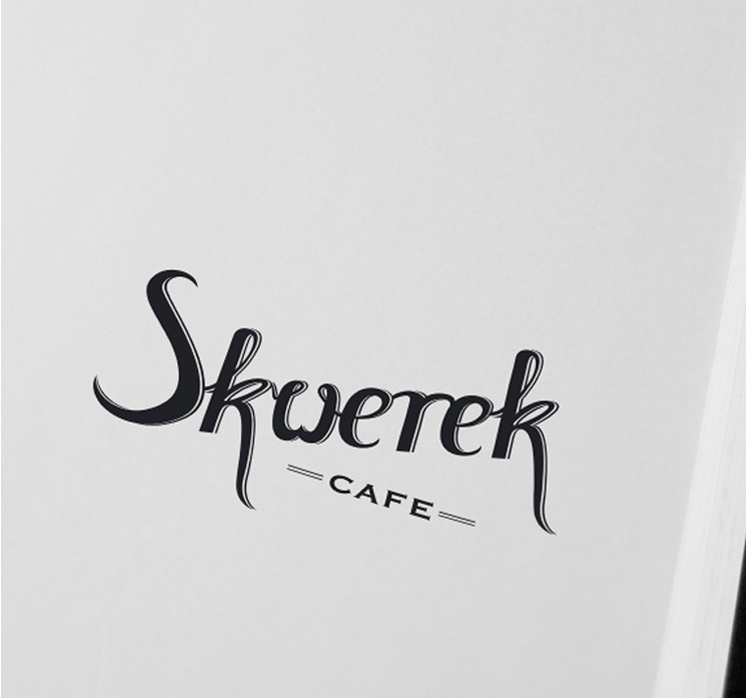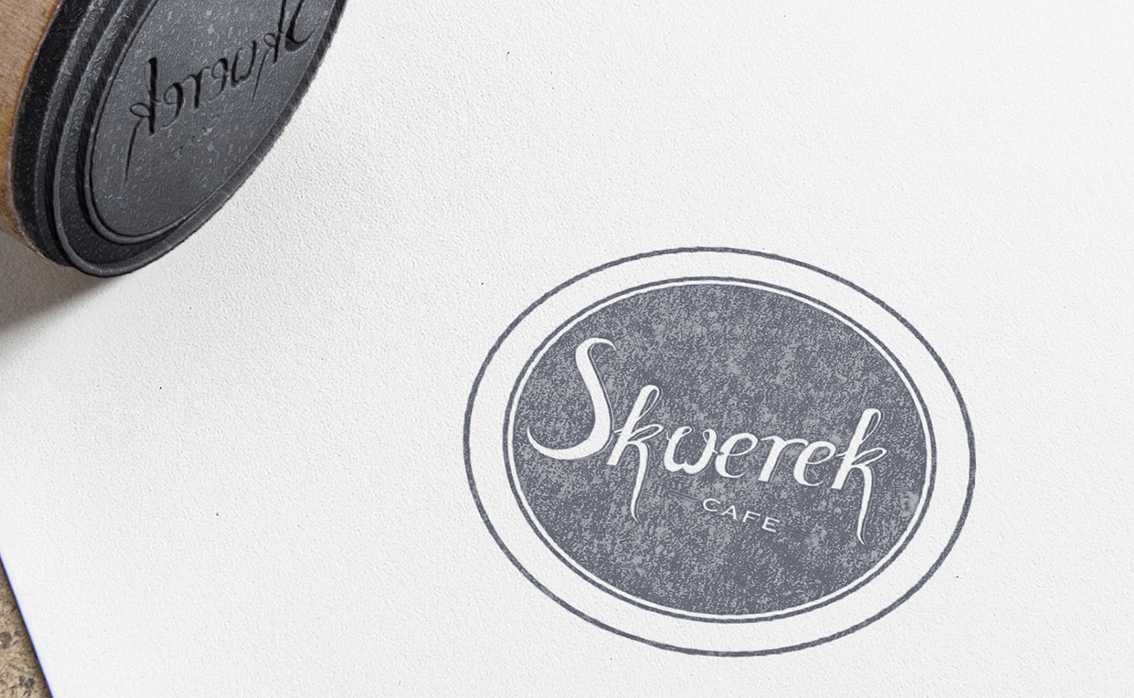 The branding of the cafe incorporated the outer signage and the items inside. We created designs for coffers, banners, menu boards, table stands, stickers and mugs and leaflets. We also advised our client about what changes should be applied as far as the interiors was concerned, including furniture and wall decorations.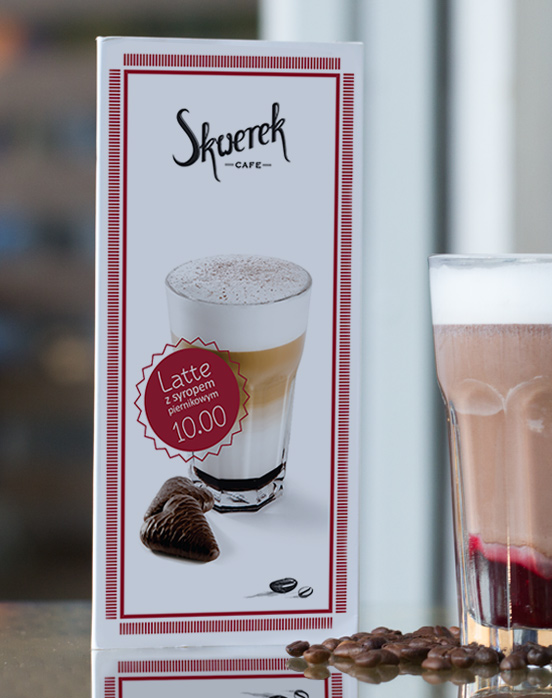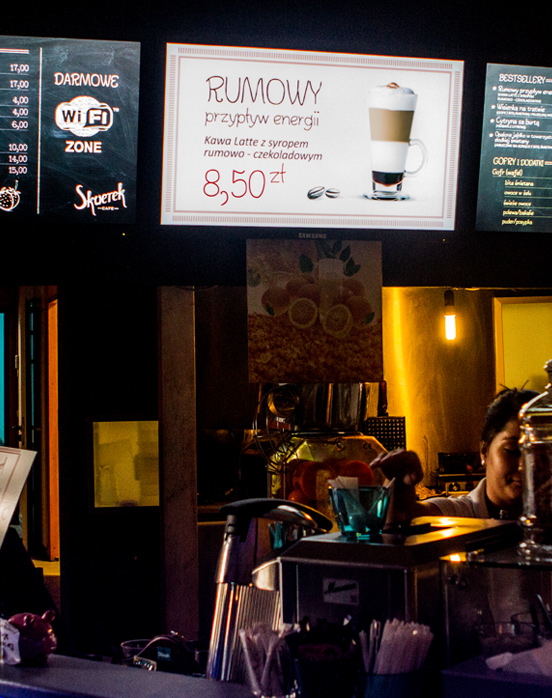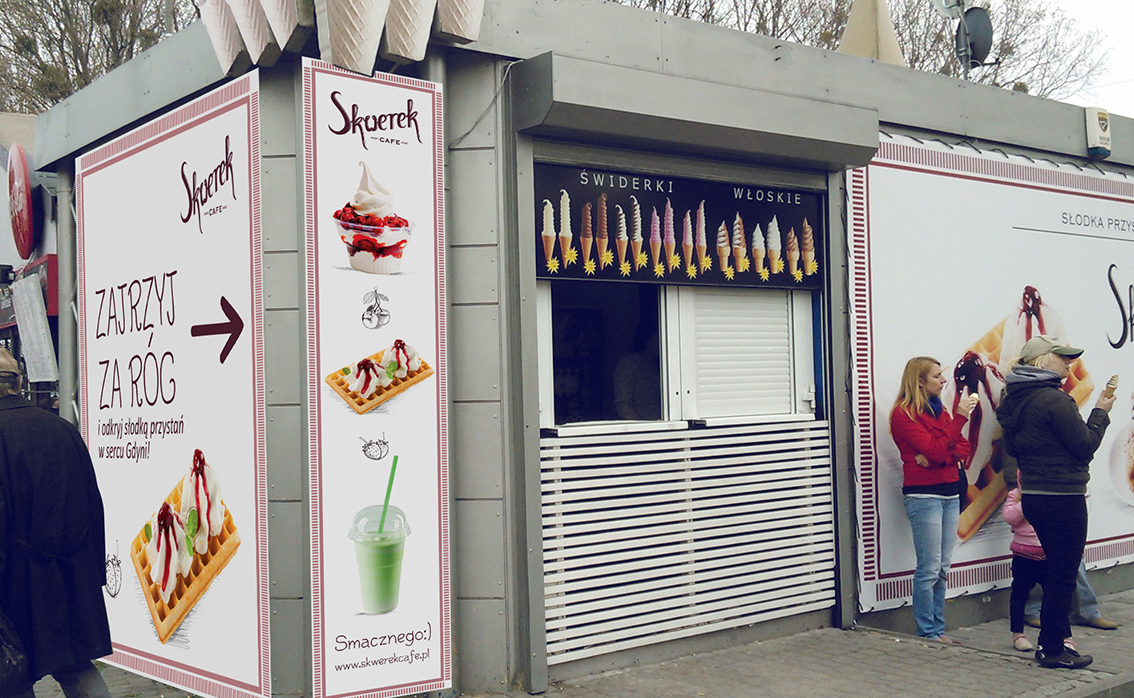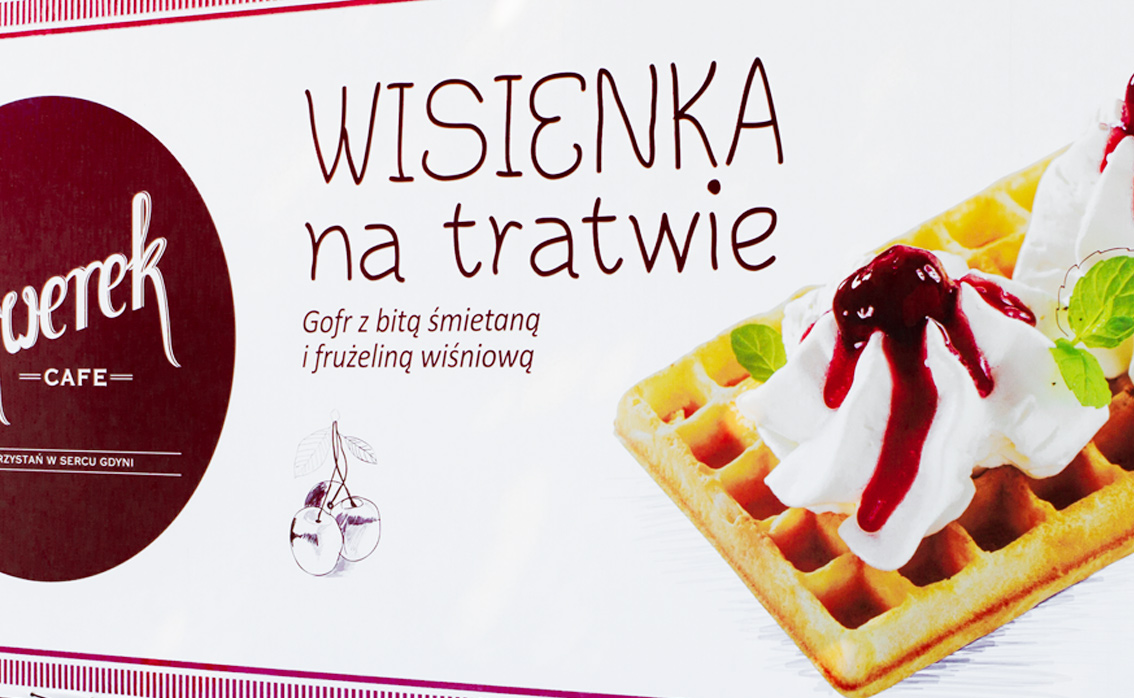 We held a professional photo session of the products. The pictures have been used in printed materials and video animations on the digital menu boards.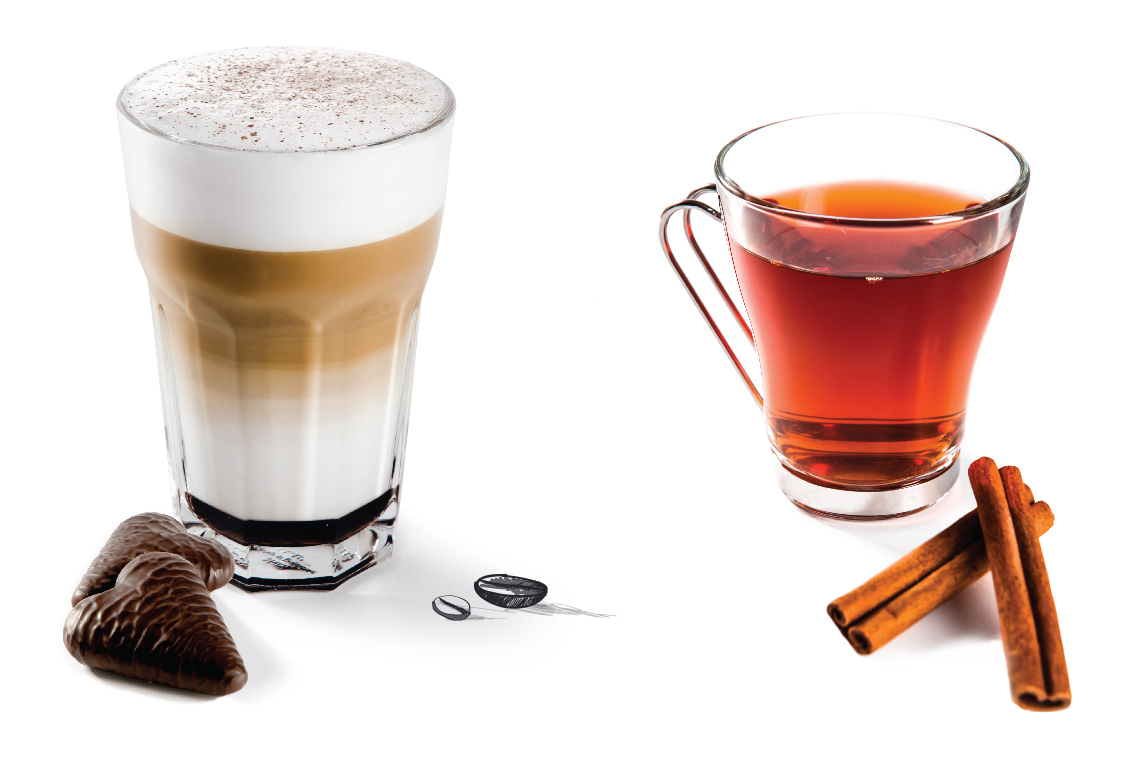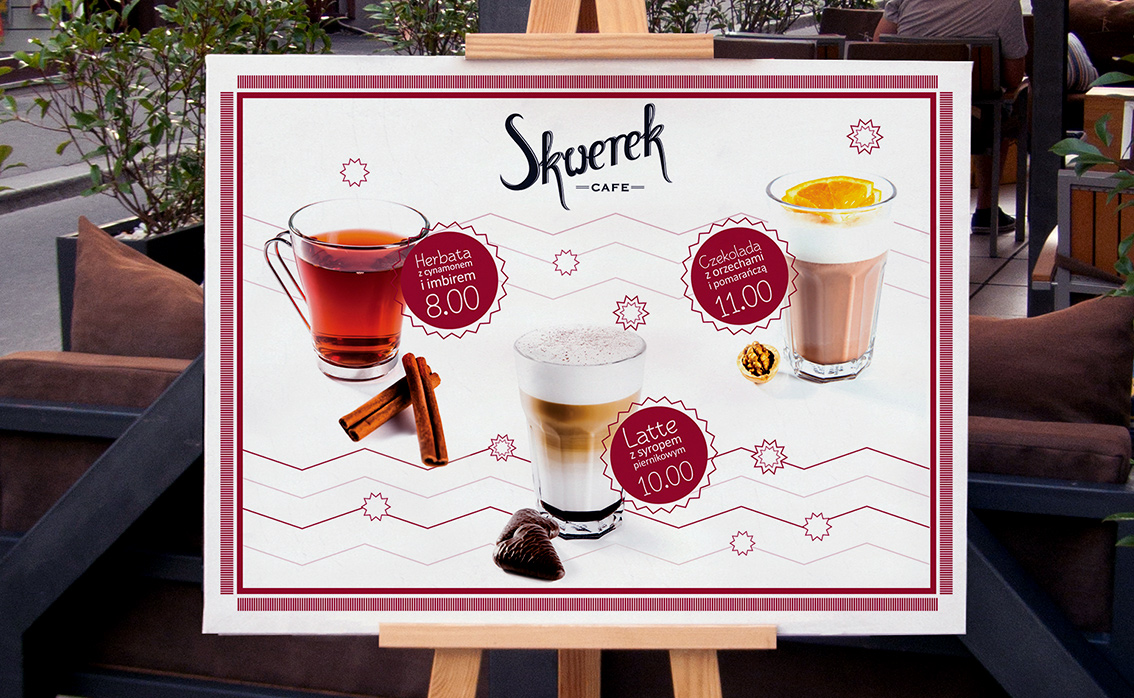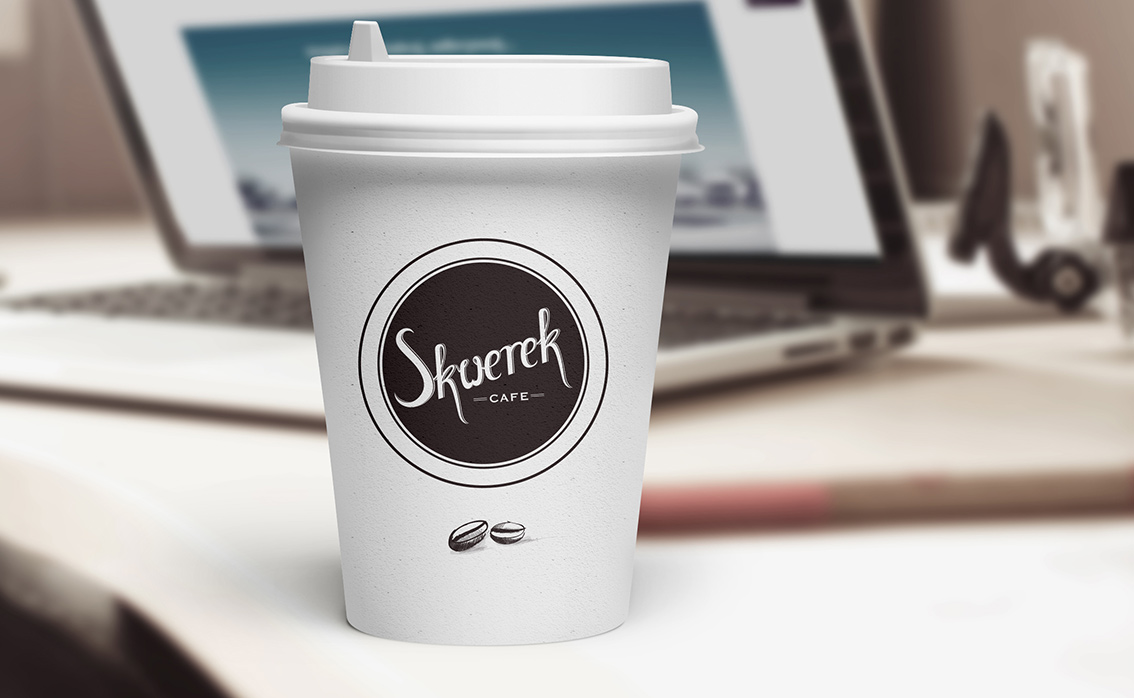 We are responsible for the management of content on the 3 screens
mounted above the counters.
The video animations feature latest discounts and events like Christmas, New Year's Eve, Valentine's Day etc.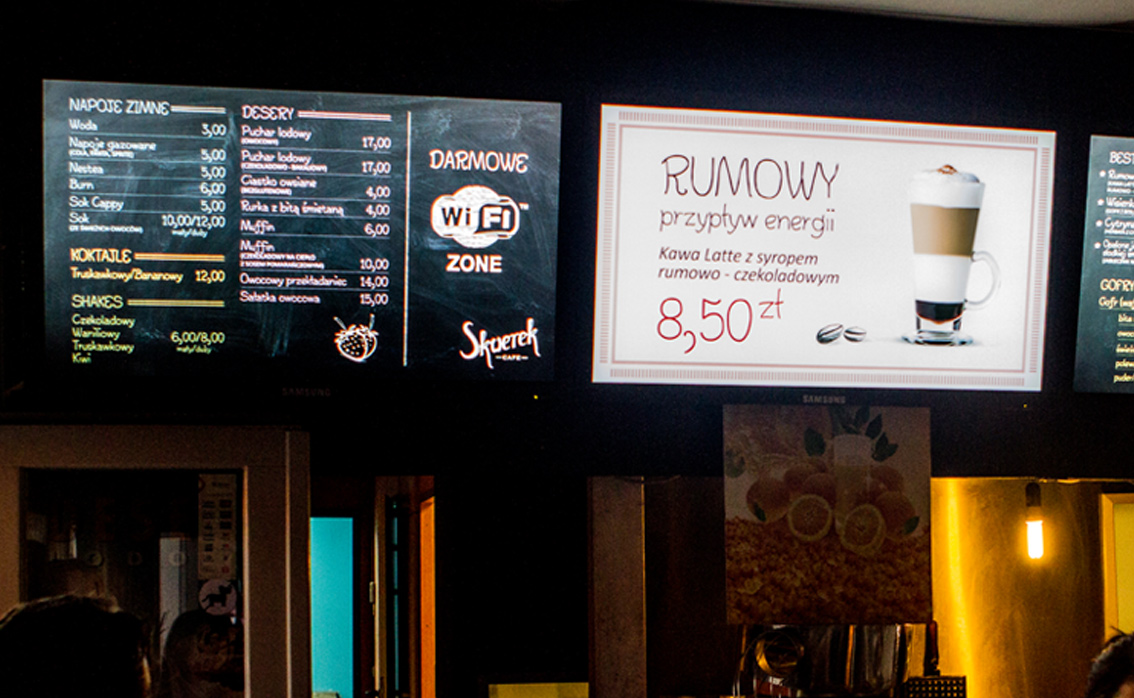 The café was promoted via many different offline and online channels.
The Responsive Design website and Facebook and Pinterest channels ensured growing popularity of the brand.
A photo contest received positive feedback from the guests. We were responsible for PR, contest application
and the organization of the contest.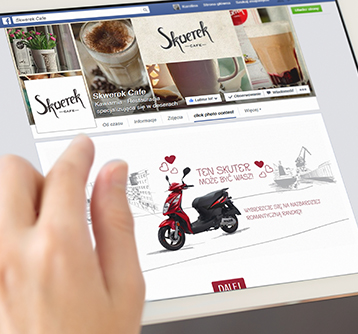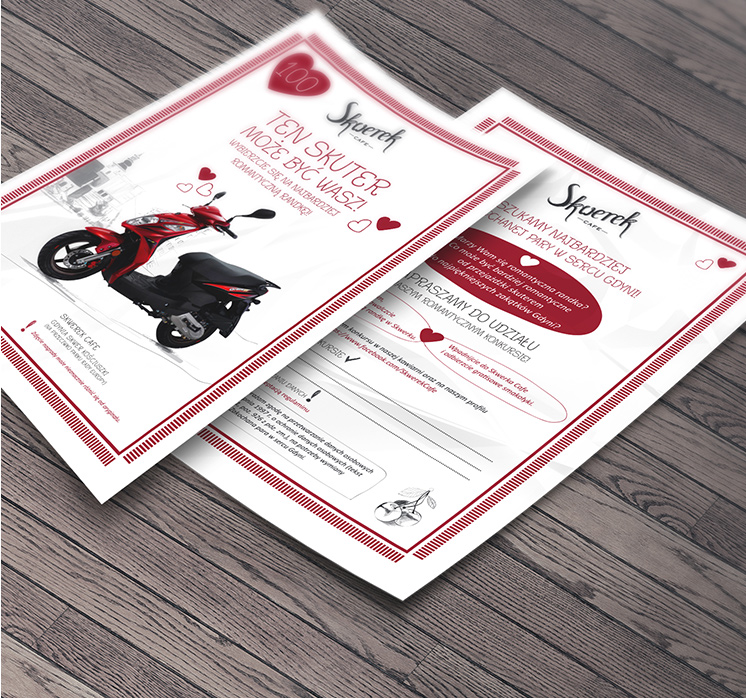 The website has been created with smartphones and tablets in mind, following the customers wherever they currently are.