Can a digital signage platform replace updated exchange rates in several hundred branch offices within seconds?
Task
BZ WBK was the first bank in Poland which decided to invest in digital merchandising. Every branch office, of over 600 altogether, was intended to be equipped by two screens. One screen would display currents exchange rates, whereas the other one would broadcast marketing content. The project incorporated the delivery and launch of SCALA digital signage application, managing the content as well as screens and computers.
Results
Successful launch of digital signage system in over 600 branch offices on over 1200 screens. Our certified engineers configured the whole system so that the relevant content was displayed on the right screen. We have integrated the display of exchange rates with the bank's exchange rates tables. We have been managing the whole digital signage network for many years and our creative studio produces also some of the content to be displayed on the screens.
Digital signage
Delivery of SCALA digital signage application, Configuration and launch of the system, Integration with external databases, Management of digital signage network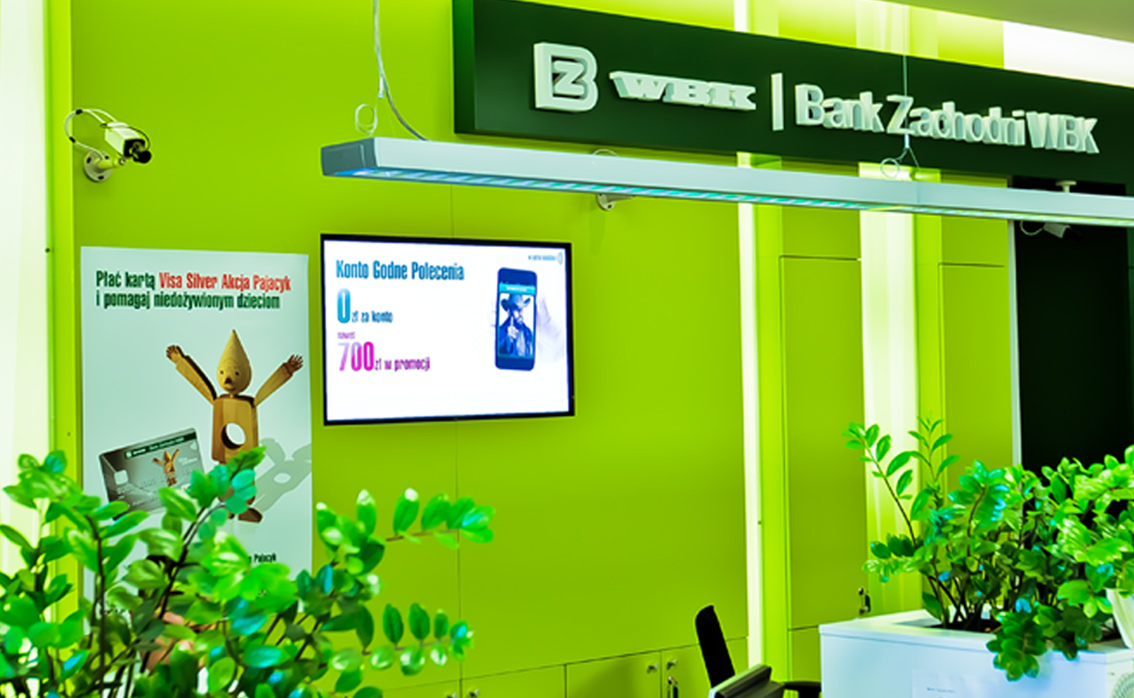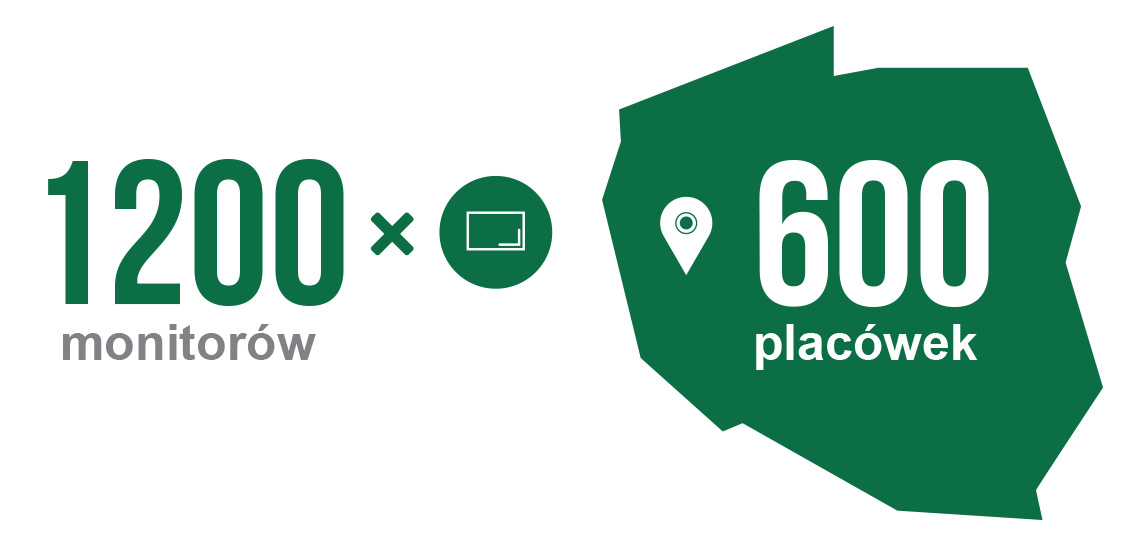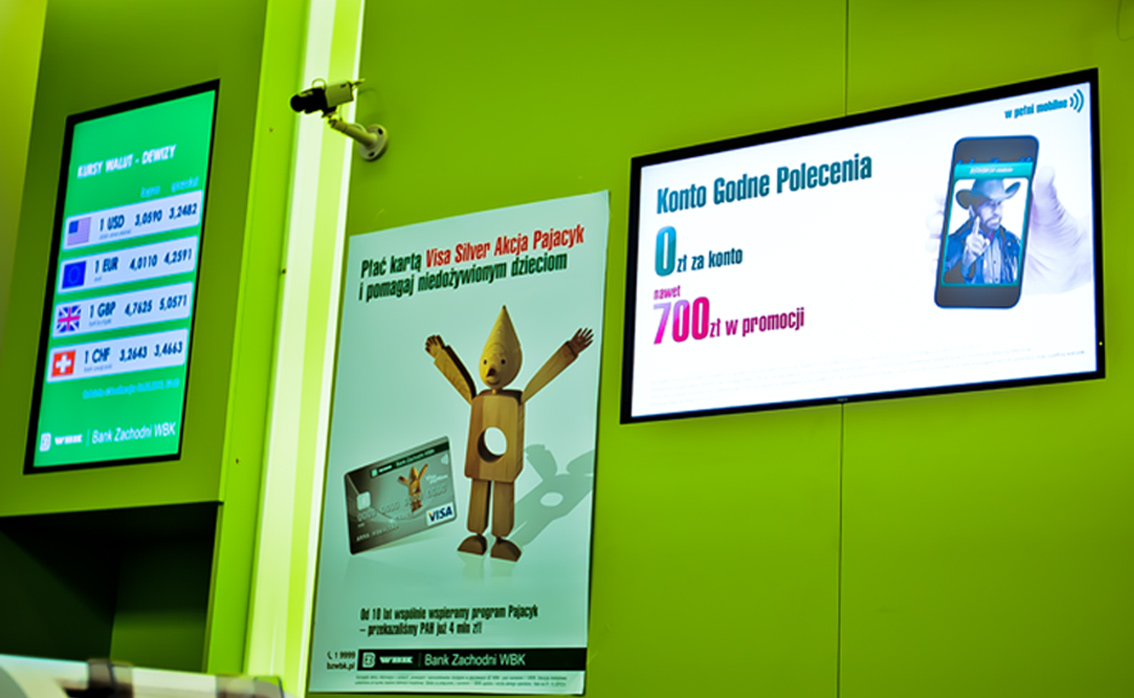 The key characteristic of the digital signage platform is its stability. In every branch office one screen works as an exchange rate table updated online. Every client can demand currency exchange at the rate presented on the screen. This is the reason why precision and stability of digital signage system, demonstrated by years of experience, is so important to our client.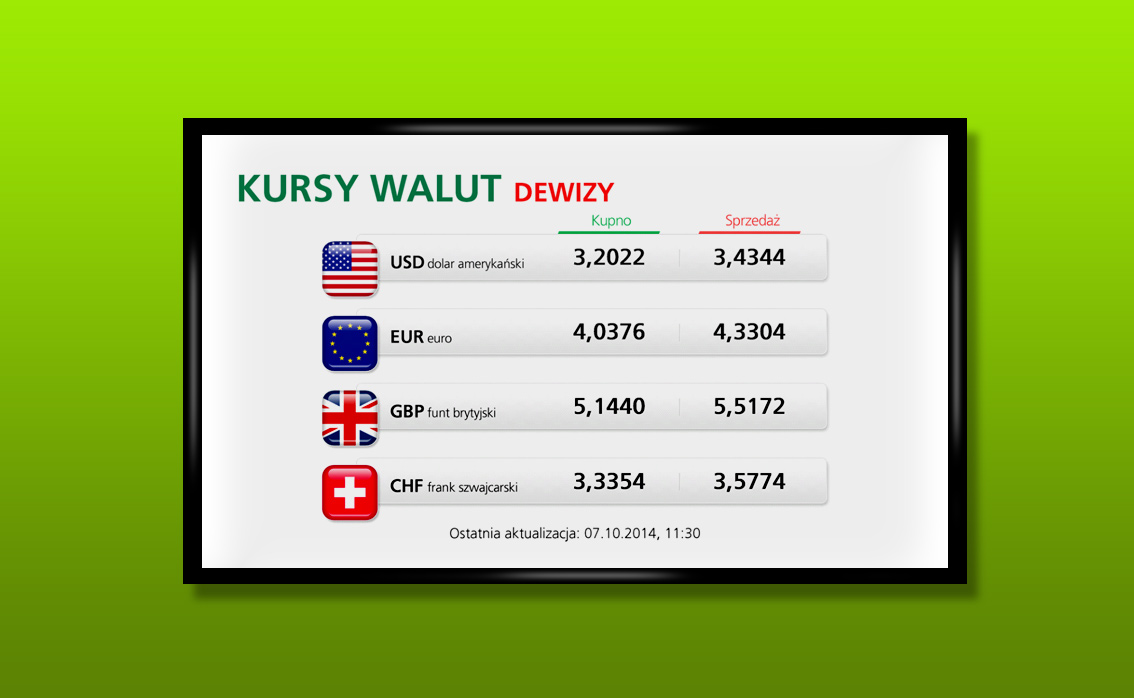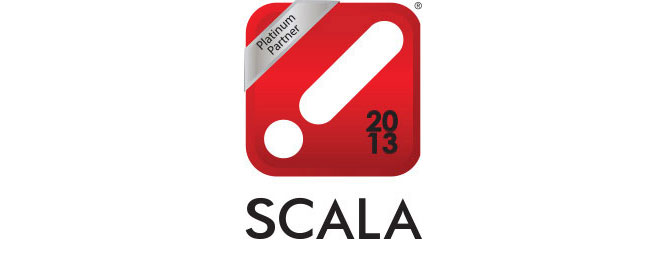 SCALA Platinum Partner.
Remote and central management of content on so many screens is possible thanks to SCALA digital signage application.
DDS Poland, as a SCALA Platinum Partner, is an official reseller and distributor of SCALA products in Poland.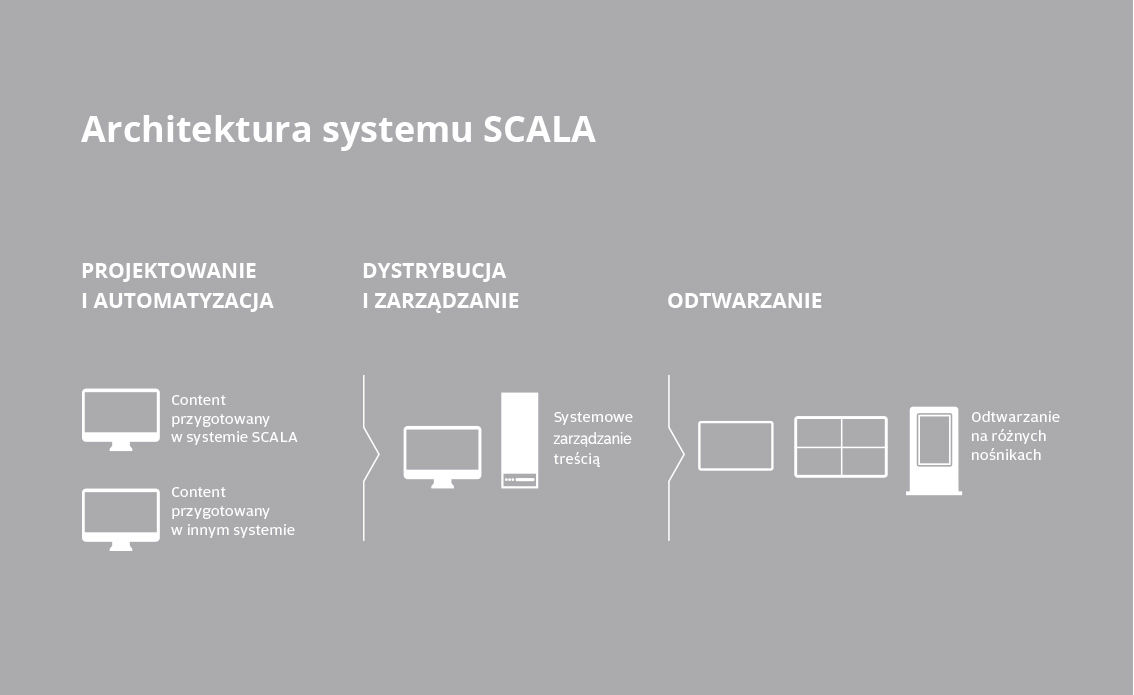 DDS Poland is a leading distributor of SCALA software in Poland and Europe. The Platinum Partner status is the highest level available for partners. We have a team of certified SCALA engineers who are capable of implementing the most advanced projects.
25 years in the digital signage industry
SCALA leveraged 25 years of experience and continuous innovation to craft a customer experience engine like no other.
500,000 SCREENS DEPLOYED GLOBALLY
Over half a million of screens and 250,000 SCALA player licenses all over the world.
DEPLOYED IN 100+ COUNTRIES
The world's most successful companies in over 100 countries across the globe take advantage of SCALA's digital communications.
400+ SCALA CERTIFIED PARTNERS
More than 400 certified partners rely on SCALA's digital communications software platform every day.
SCALA DELIVERS HIGHLY-TAILORED SOLUTIONS
SCALA platform allows for maximum flexibility and adaptability, in order to meet the ever-growing expectations of our customers.
MULTI-LANGUAGE SUPPORT
With business locations all over the world, SCALA delivers universally applicable solutions, supported in over 17 languages.