SEM case study: GUAM online shop
Online advertising campaigns for guamsklep.pl
Task
Our task was to support guamsklep.pl's advertising on Google and the Google Display Network. The campaign was intended to generate sales from the very start while maintaining a minimum return on investments from promotional activities.
Results
On the basis of a competitive audit we developed complex search engine marketing, which generated sales in the store while still maintaining a high level of ROI.
The benefits of GUAM seaweed were first recognised in Modena, Italy in 1986. Over the past 30 years GUAM has become a world leader in anti-cellulite treatments. It offers only natural and safe products made from seaweed extracts, reducing the appearance of cellulite after the very first application.

The cellulite reduction market in Poland is highly competitive. GUAM products have been available for purchase since 2003 and currently the biggest market share is taken by 3 or 4 retailers.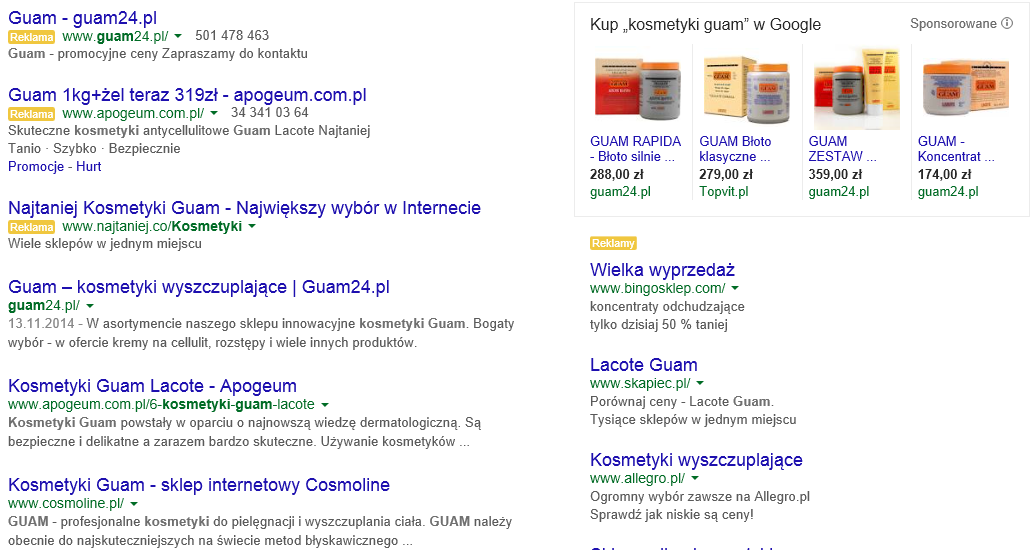 The challenge for the team of DDS Poland was to obtain the best ad positions while maintaining the desired level of return on investment, despite strong competition and exorbitant rates for clicks on branded phrases.

We have prepared a comprehensive campaign covering both the Google search engine advertising and product campaign as well as image ads incorporating static and dynamic remarketing on the Google Display Network.
Creating a comprehensive advertising campaign included:



Identification of the most important keywords and exclusion of irrelevant terms li>

Organizing the words and phrases into ad groups li>

Development of advertising messages li>

Landing page optimization li>

Further development of the campaign by extra keywords li>

Exclusion of ineffective keywords li>

Costs per click optimization li>

Exclusion of ineffective advertising creations and adding new creations li>

Testing the effectiveness of alternative versions of the campaign li>
ul>

Marketing activities yielded the expected results in the very first weeks of the campaign.
We became the leader in paid listings on Google. Advertising on the desired keywords gained visibility among top search results, outrunning other advertisers.

The leader status was achieved by gradually decreasing the conversion cost and increasing the conversion ratio of the campaign.

As a result of our efforts, the marketing campaigns were generating only high quality traffic on the site

moving it up the search engine results.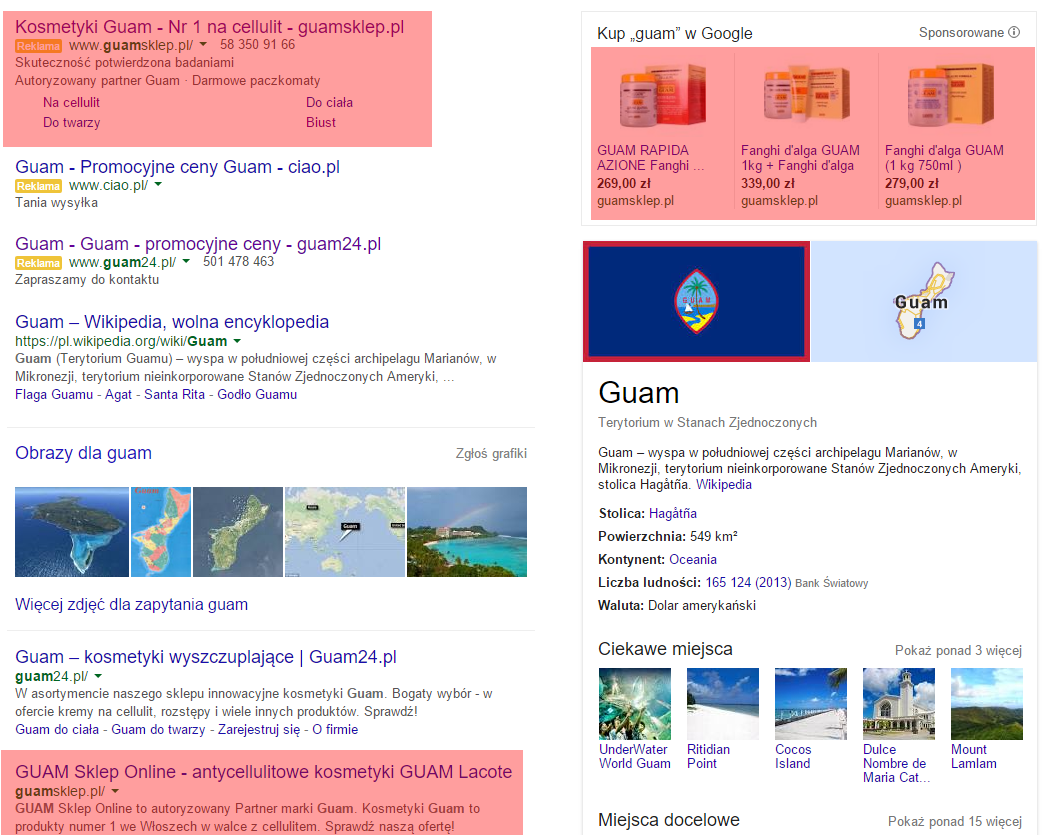 The actions taken generated high quality traffic from paid search results. We achieved status of leader while still maintaining the target level of return on investment.