New quality of customer service at Empik store
Stylish 138-inch video wall as modern digital merchandising.
Task
Empik store at Blue City mall in Warsaw applied for the first time a new offering approach combined together with visual merchandising. The video wall above the checkout counter was supposed to be the central element of marketing communication. DDS Poland delivered a complete solution.
Results
Taking the prestigious character of the store into consideration we proposed professional ultra narrow bezel Samsung screens intended for installation of video walls. 46-inch screens in a 3x3 configuration create an impressive video wall, made of nine modules. The whole display measures 138 inches diagonally.
Digital signage
Delivery and installation of Samsung seamless video wall displays, Sample content

We have delivered an integrated mounting bracket for the screens to be installed on the wall. We were also responsible for configuration and implementation of the remote video wall management software.

Completed video wall installation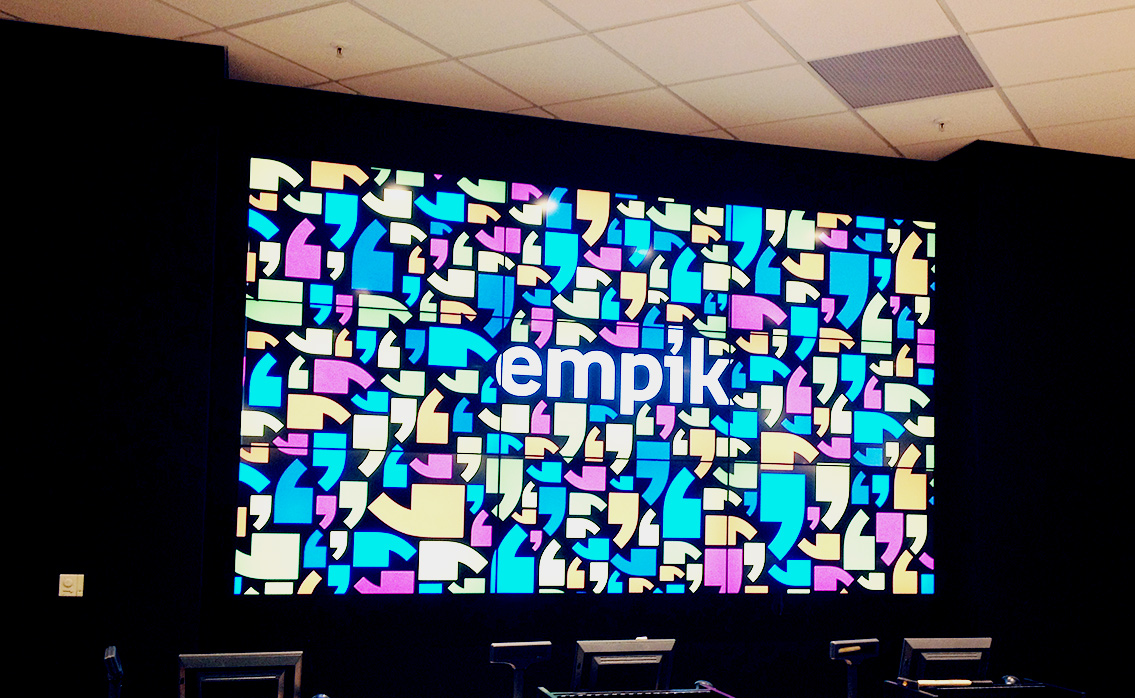 Everything worked perfectly