Building a B2B brand is a skill-demanding and challenging task, especially for a niche product.
Task
Our agency was faced with the task of refreshing a brand for a company producing caulking guns. The name EUROMAC was supposed to remain unchanged. Our client needed full support with the visual identity of their brand and production of printed materials and brand promotion online. The aim of the actions was to prepare the brand in order to successfully tap into international markets.
Results
Complex visual identification system for EUROMAC brand, printed materials and website featuring 3D presentation enabled our client to enter new markets. Mosbuild 2013 – Building & Interiors Exhibition was a landmark when the refreshed EUROMAC brand was presented to a wider group of potential customers.
Creative agency
Logo, Visual Identification, Brand Book, Copywriting, Key Visual, Graphic design, Printed materials, Website, Video animations, 3D rendering, Exhibition stand

New EUROMAC logo refers to two letters of the company name. Connecting the two letters and their technical cut was supposed to emphasize the key function and precision of product manufacturing. To give it a corporate look we used a limited range of colors, based on the shades of grey and dominant blue.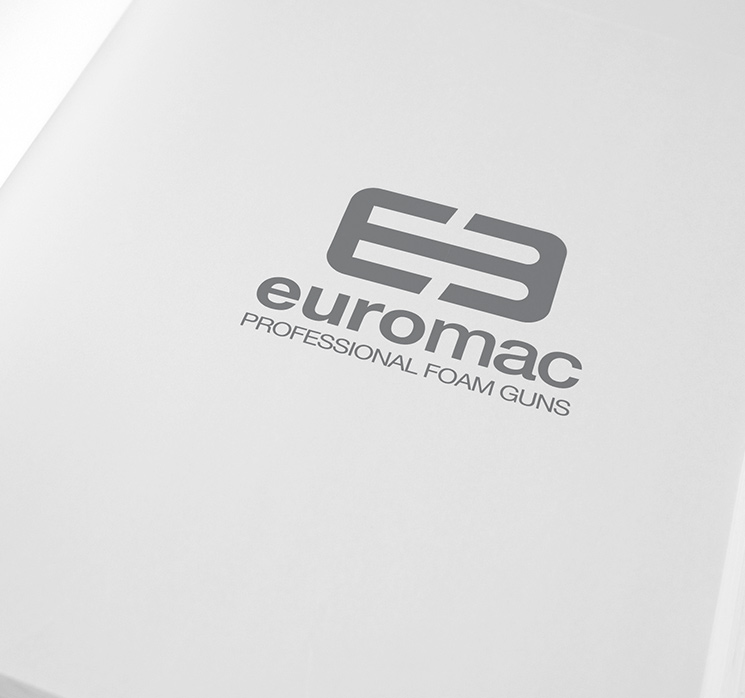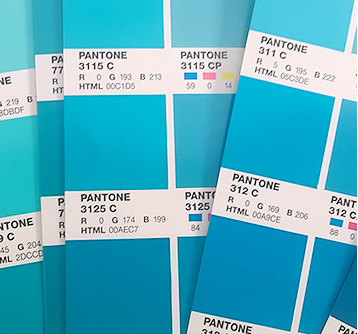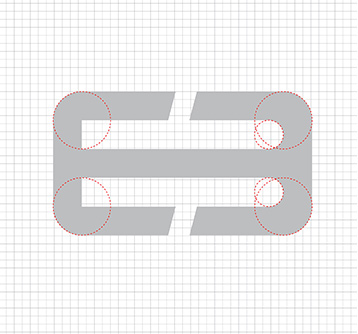 Our agency designed a series of jobbing prints.
Files, letterhead and envelopes and business cards have been created on the basis of the visual identification.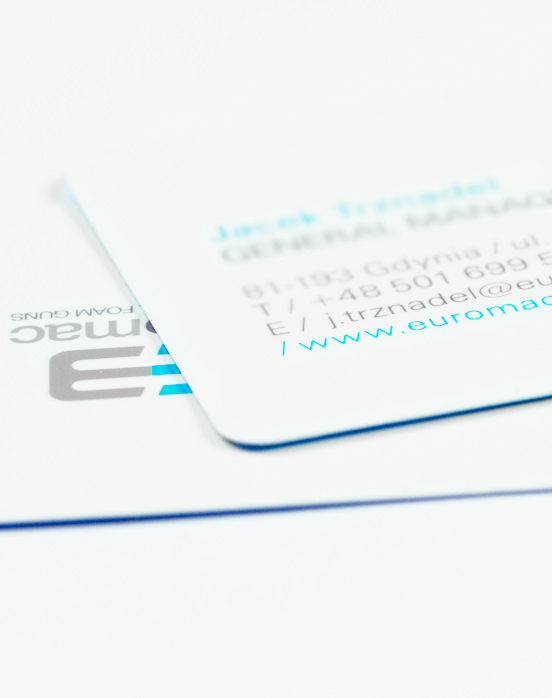 New website is available in 3 language versions and features the offered product assortment, that is caulking guns and foam dispensers.
Applying the latest SEO techniques allowed us to position the site on Google's top 10 search results.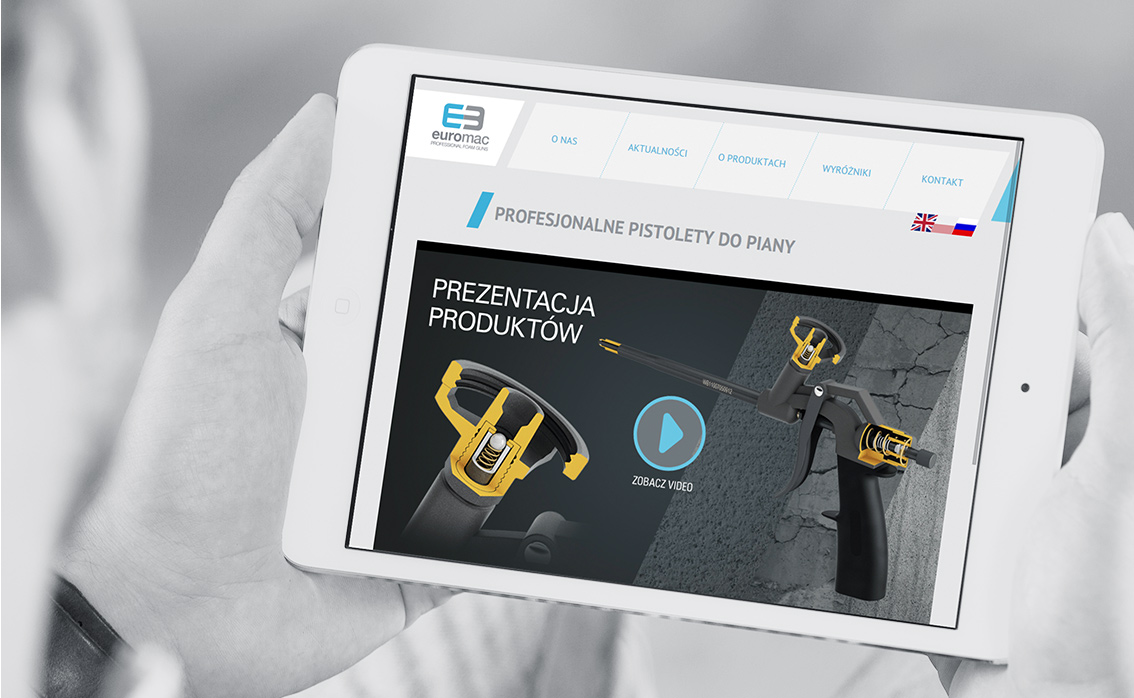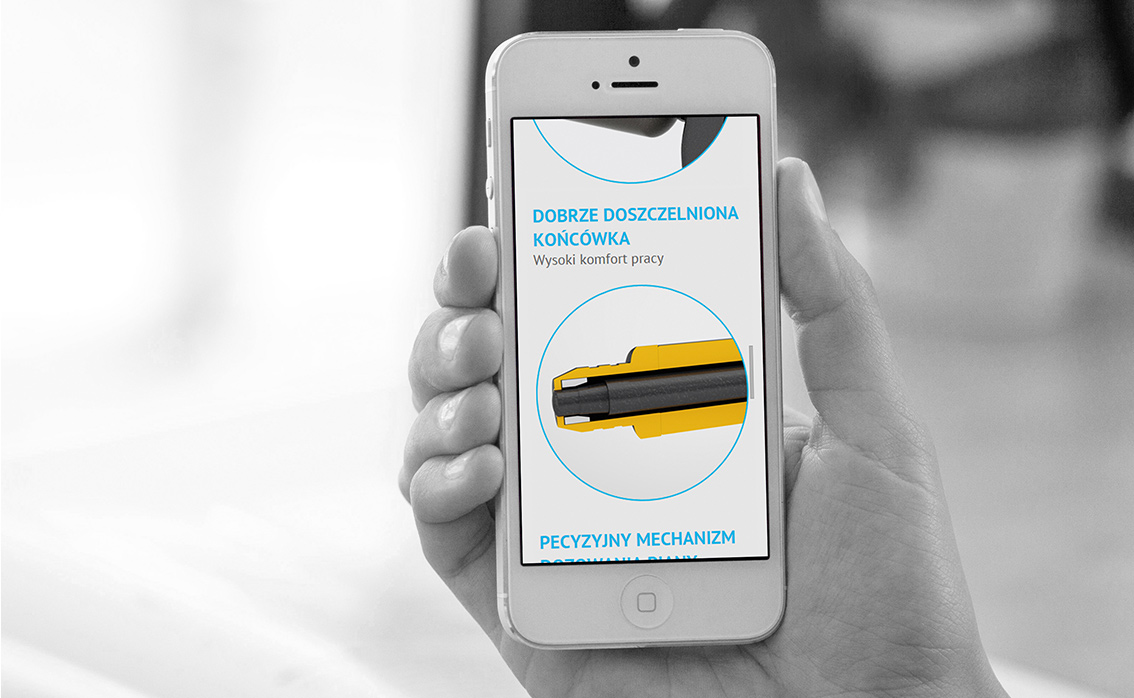 Extra material supporting the sale was a product catalogue,
created with great attention to detail.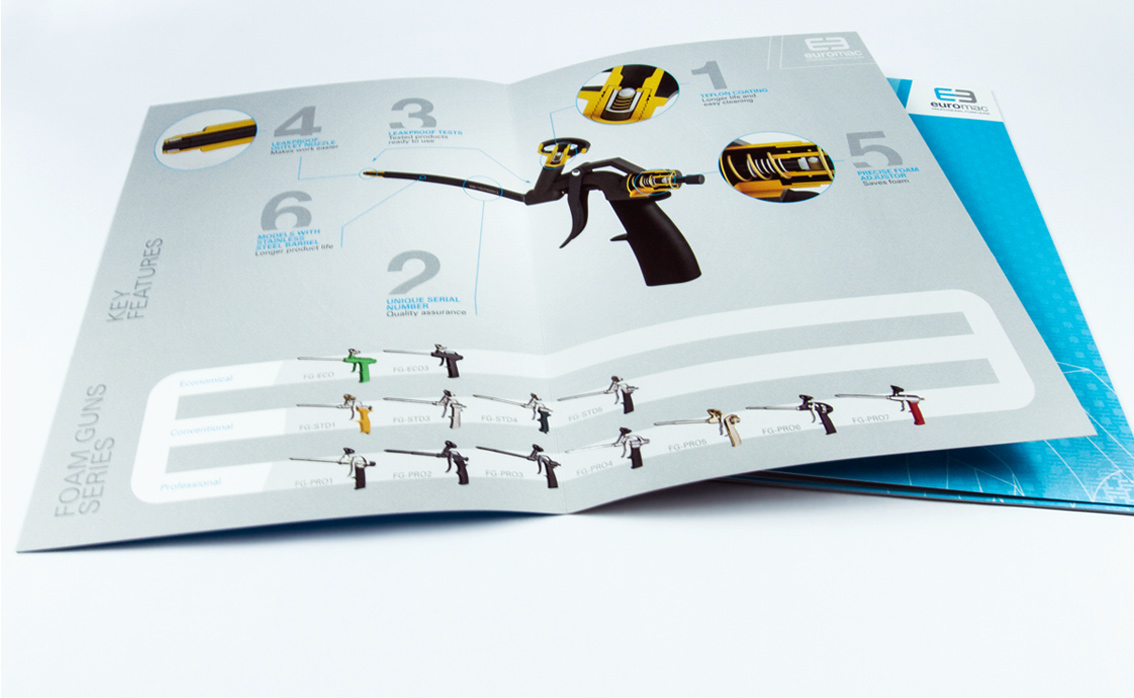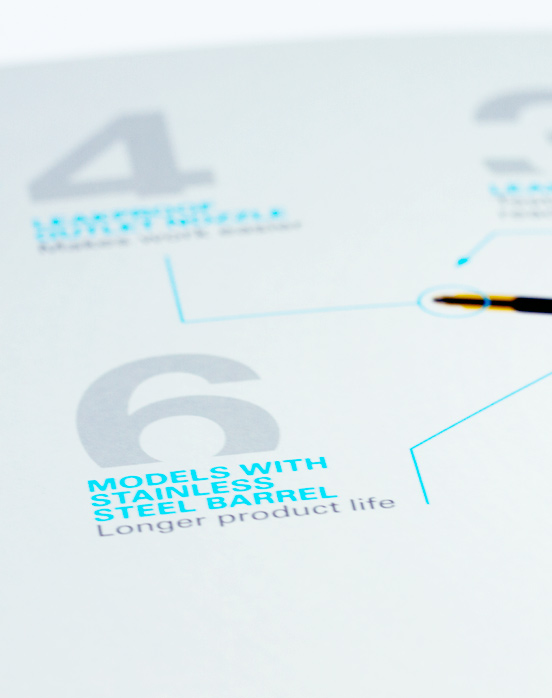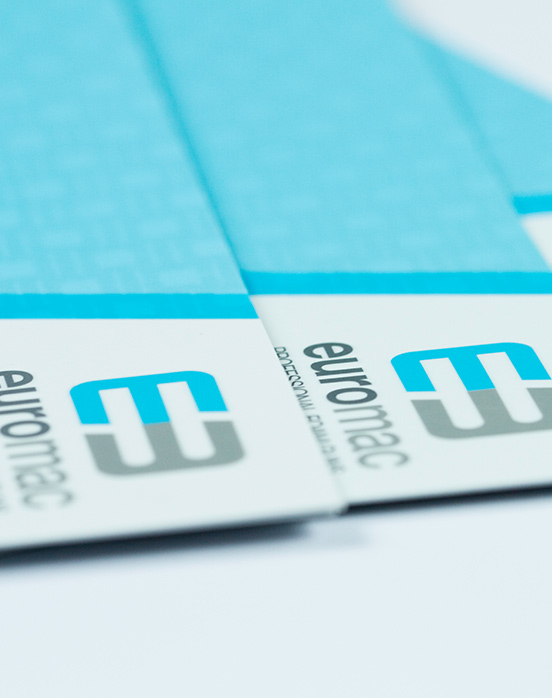 Our client's satisfaction resulting from the new visual identity generated a new order - exhibition stand. The design of the stand combines together minimalism and the forms used in the new visual identity with the counter and product shelves resembling EUROMAC's logo.

The stand consists of 3 functional zones – welcome zone, product zone and a separate area perfect for business talks.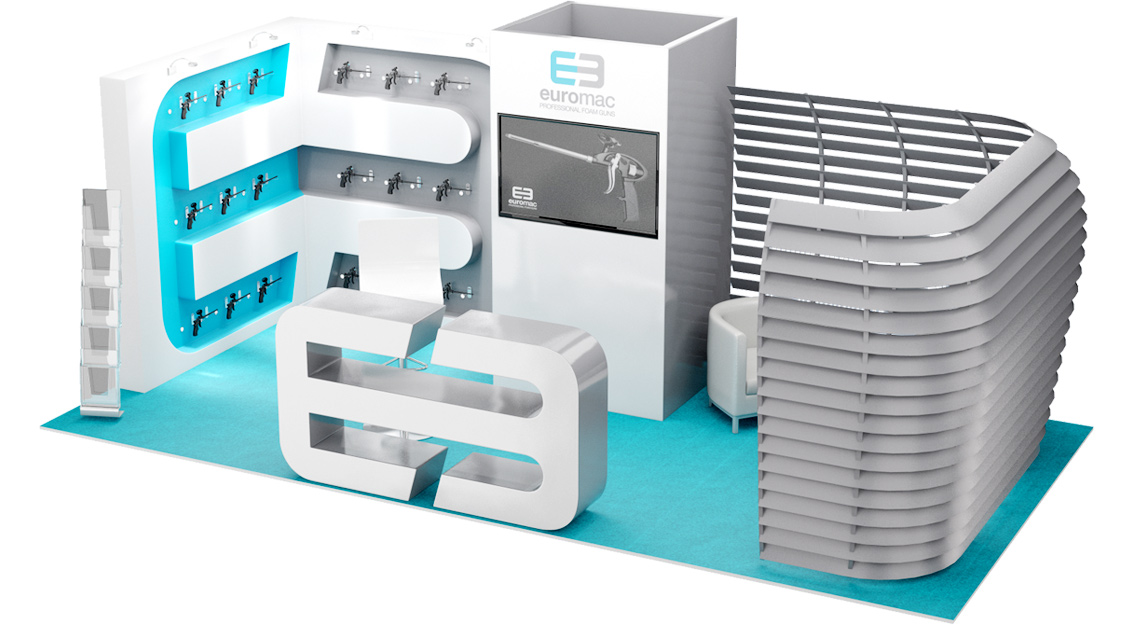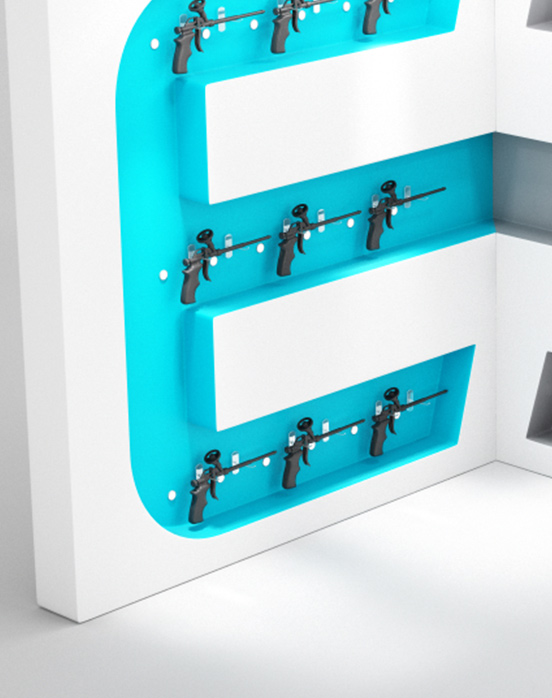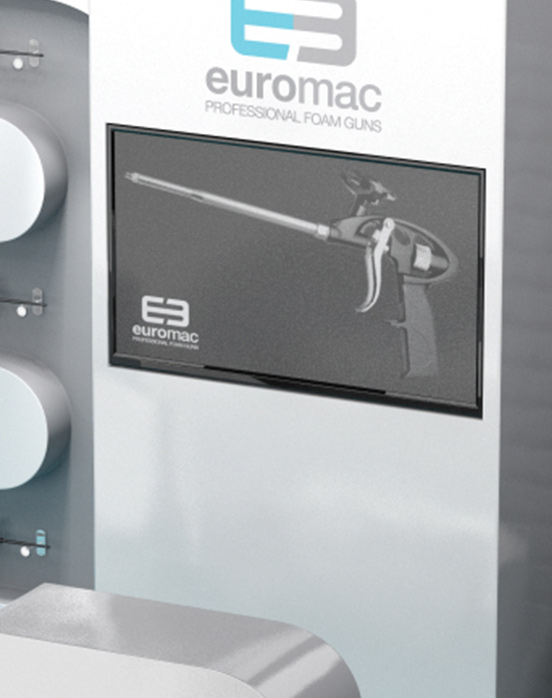 In order to present the new product line, we developed a multimedia product spot - 3D caulking gun model and a vertical section of its key components.
The 3D model was used both in the video animation and in the printed product brochure.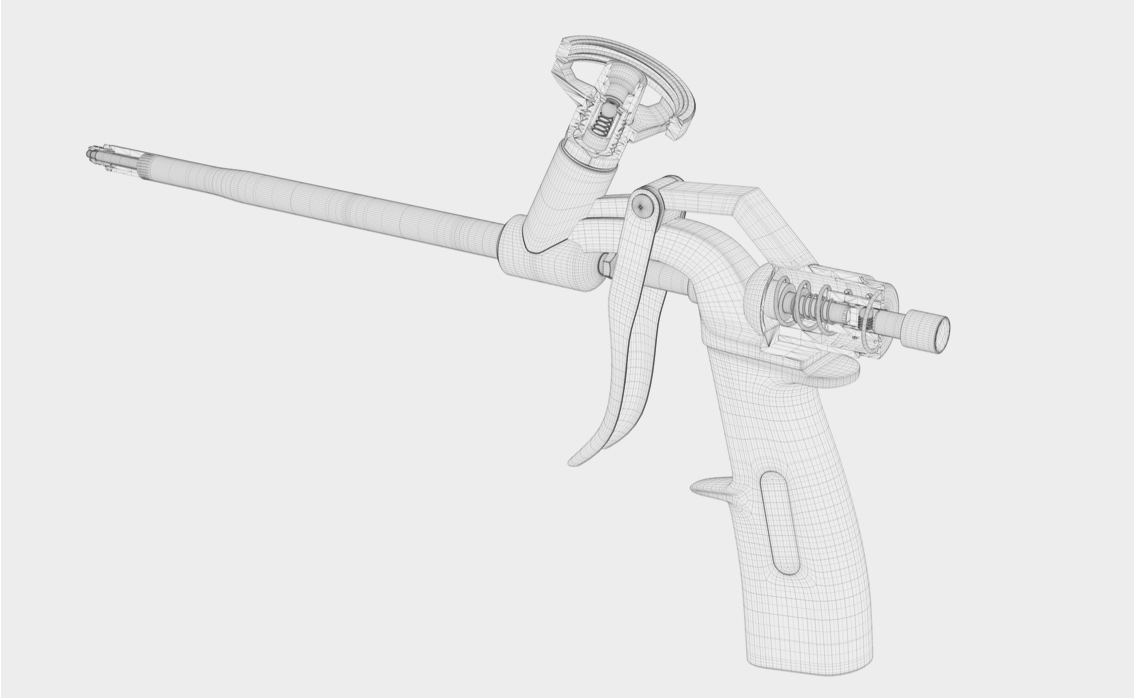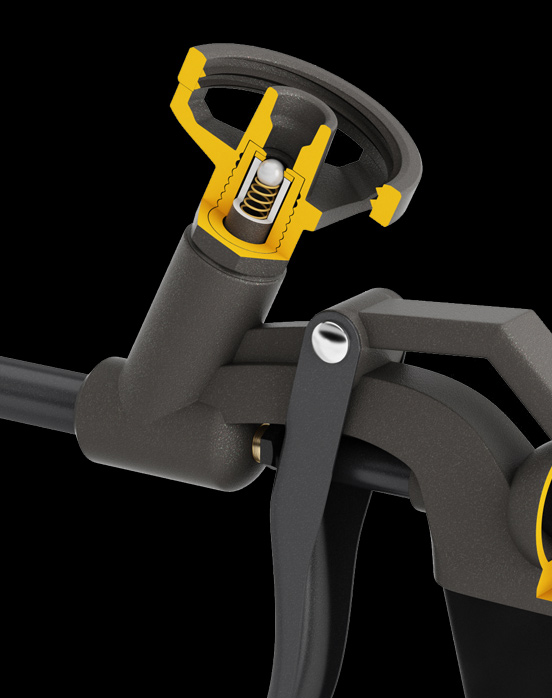 The product spot was put both on the website and on the LED screen mounted behind the counter of the exhibition stand.