With Alior Bank we have created a new standard of innovation in customer service.
Task
Entering the Polish banking market, Alior Bank including its branch offices adopted a comprehensive approach in modern channels for customer communication. DDS Poland delivered advanced digital signage networks for all branch offices. Networks which enabled broadcast of different content at each branch office both on large-format displays and on touch screens.
Results
In a very short period of time we have equipped all the branch offices with over 1000 players and over 1500 displays, installing them in several locations daily. For the last years we have been managing the whole network and our studio also produces some of the content for broadcast.
Digital signage
Delivery and integration of SCALA digital signage software, Integration with external database, exchange rates and stock quotes, News service and weather forecast, System management, Delivery of equipment
Project implementation video
We have received a lot of feedback from our customers regarding the digital signage system. First of all, they noticed that so far no other bank has implemented such large-scale and comprehensive solution that would be so attractive at the same time. The most positive surprise is the fact that the customer of Alior Bank does not get bored and can take advantage of the waiting time to find out more about the bank itself and the latest local and national and international events. Customers stress that touch screen information kiosks enable them to find lots of information themselves and they no longer need to ask a bank clerk for details.
Barbara Szołomicka
Marketing and PR Manager at Alior Bank

4 independent
multimedia zones
showcase
welcome zone
bank counter
touch screens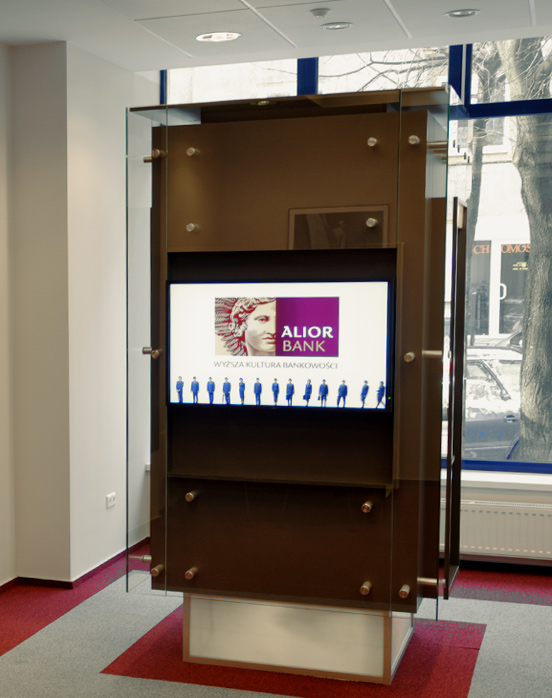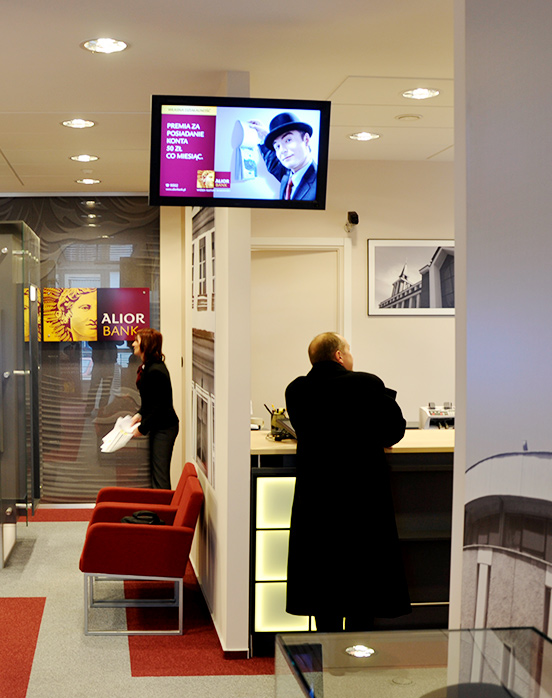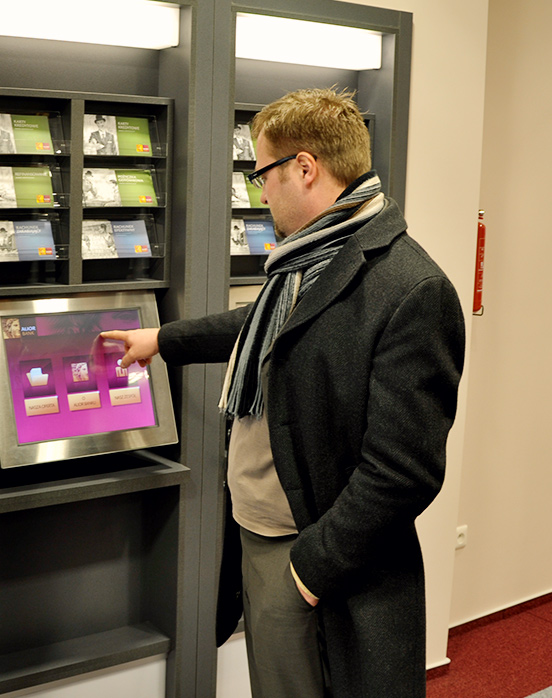 We integrated SCALA digital signage system with stock price indexes, which enables us to build highly dynamic graphs in real time.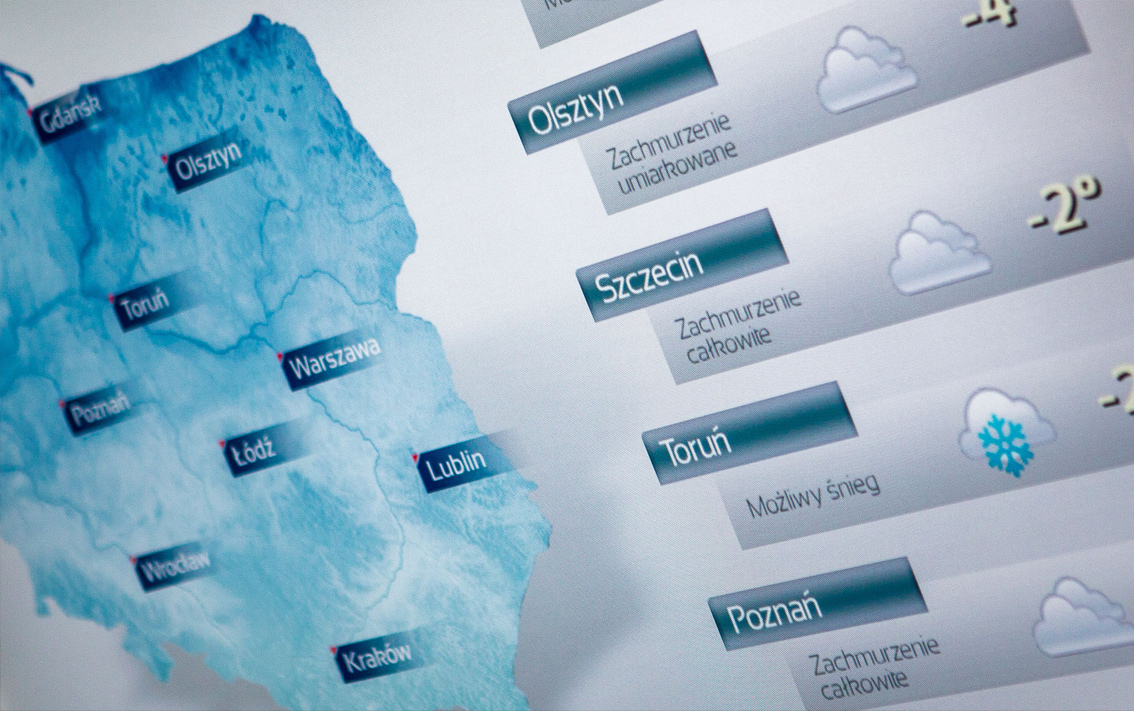 We have created a weather widget presenting local forecast for several cities and news service.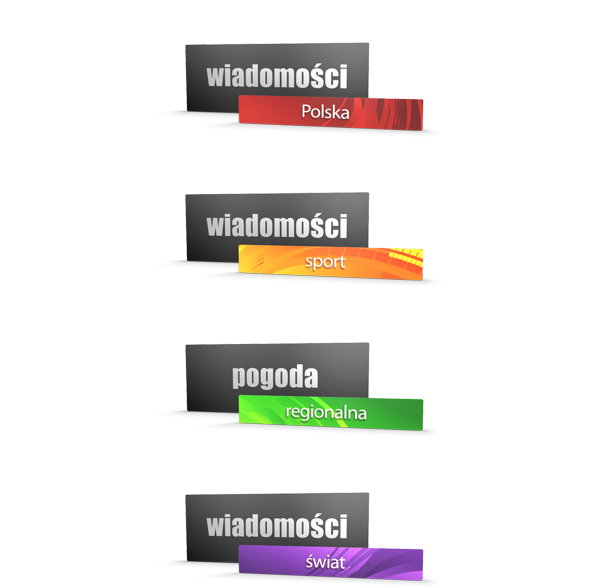 We also prepare full-screen news in cooperation with Polish Press Agency (local news, weather forecast).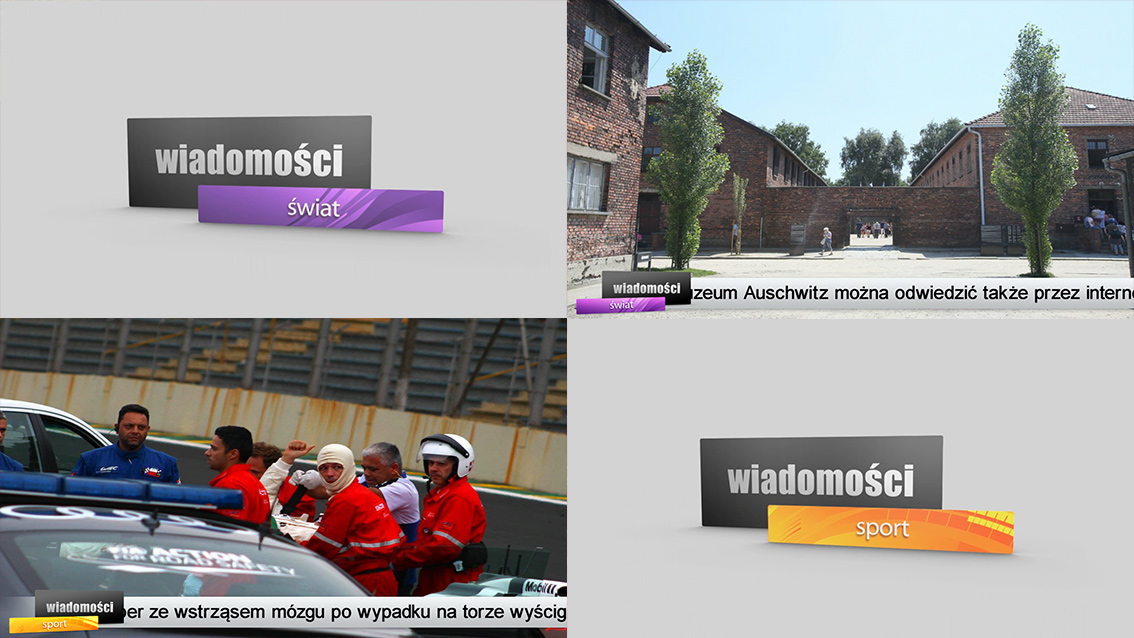 The system met our functional expectations. I would like to emphasize that the system allows for remote management and simultaneously enables individualizing locally, e.g. by providing local weather data or local news. Our goal was to create a system which would be integrated with the news services online. We are using such system now.
Henryk Baniowski
CIO, Alior Bank