SEO case study – GUAM online shop
Search Engine Optimization for guamsklep.pl
Task
Our job was to provide full SEO support for an online shop during its project phase as well as after the launch of the website. The campaign was intended to stimulate sales and follow up the on-going image building activities.
Results
Optimization of the navigation structure, extended product descriptions and creating shop categories as well as effective website promotion increased the visibility for certain keywords. After two months the shop became visible in the top 10 search results for the most important brand keyword - GUAM. 40% visibility was achieved for phrases associated with the GUAM brand.
The benefits of GUAM seaweed were first recognised in Modena, Italy in 1986. Over the past 30 years GUAM has become a world leader in anti-cellulite treatments. It offers only natural and safe products made from seaweed extracts, reducing the appearance of cellulite after the very first application.
The cellulite reduction market in Poland is highly competitive. GUAM products have been available for purchase since 2003 and currently the biggest market share is taken by 3 or 4 retailers.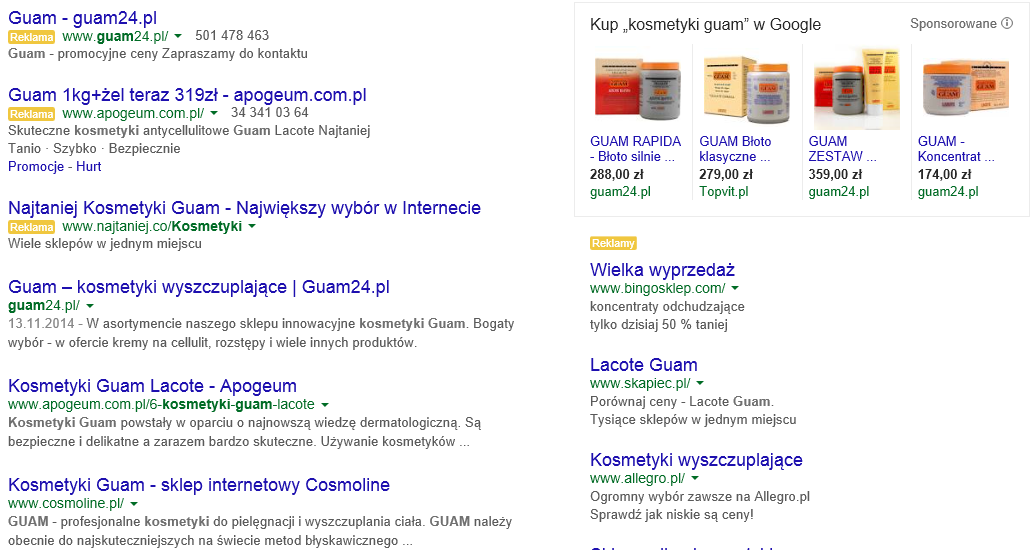 DDS Poland faced the challenge to obtain the best results before the start of holiday season which brings about increased interest in the products.

Despite time constraints we decided to build a long-term strategy based on gaining only valuable links from high-quality websites, without using link schemes.
Our tasks involved:



generating a navigation structure for the site


editing existing website template


keyword research


product copywriting and category descriptions


creating blog content and planning blog posts


content marketing: preparing articles for publication on popular websites


social media promotion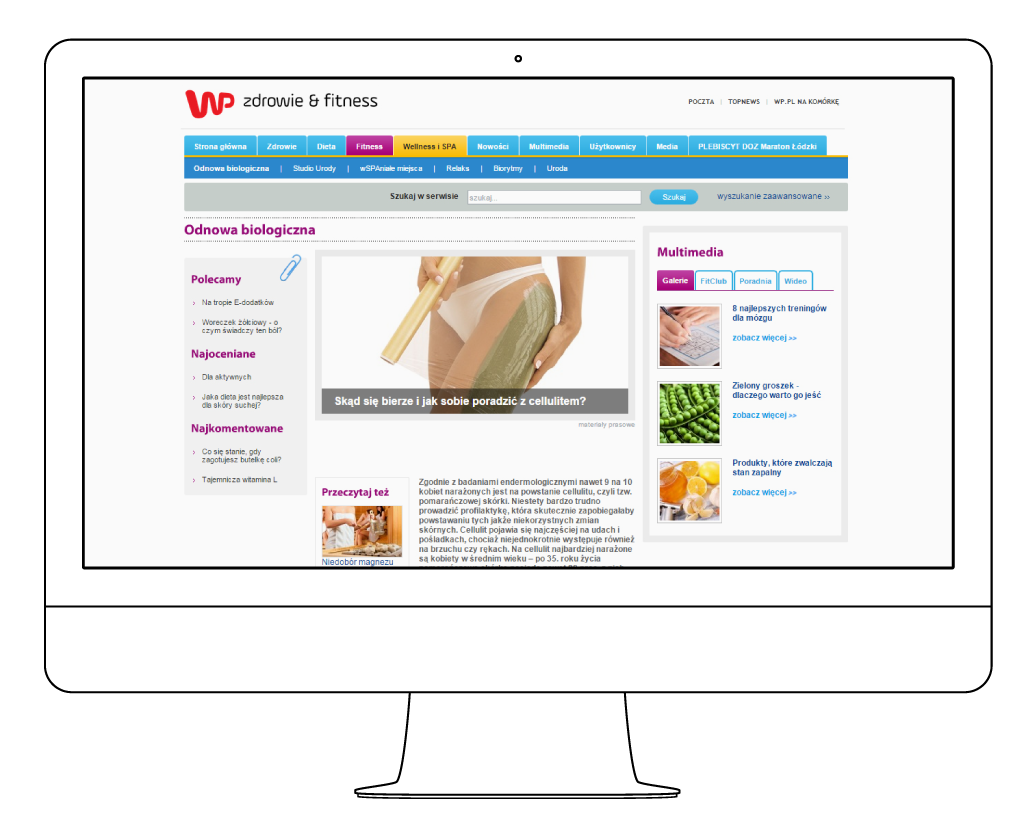 How our approach succeeded in 10 weeks
We achieved first page visibility in search engine results for the most important words - 'guam' and 'guam sklep' (guam shop).


We increased the number of visits and the visibility of the shop in organic results for the most important keywords.


60% visibility on keywords related to the GUAM brand was obtained.

Actions taken generated high quality organic traffic. Traffic volume and conversion rate proved the effectiveness of the strategy.