Shop-in-Shop for promoting smartphones
Our team has designed and built seven multimedia islands intended to promote the first Samsung Wave smartphone running on the Bada Operating System.
Task
Samsung, as one of the first companies on the market, decided to launch a new smartphone together with a big promotional campaign in the biggest shopping malls. The created space was intended to present the products live to the group of prospects.
Results
We were commissioned to design and produce 7 multimedia exhibition spaces. We used the shop-in-shop concept as a modern way of presenting brands and smartphones. The stand consisted of a set of furniture serving as a display for smartphones and inbuilt multimedia screens. 3x1 video wall combined with attractive content encourage prospects to visit the stand. Special animations developed by our studio enabled the information to flow smoothly across all the screens. They were featuring the name of the new smartphone model – Wave.
Digital signage
Design and production of 3x1 multiwall, SCALA digital signage application, Logistics, Maintenance, System management

Project implementation video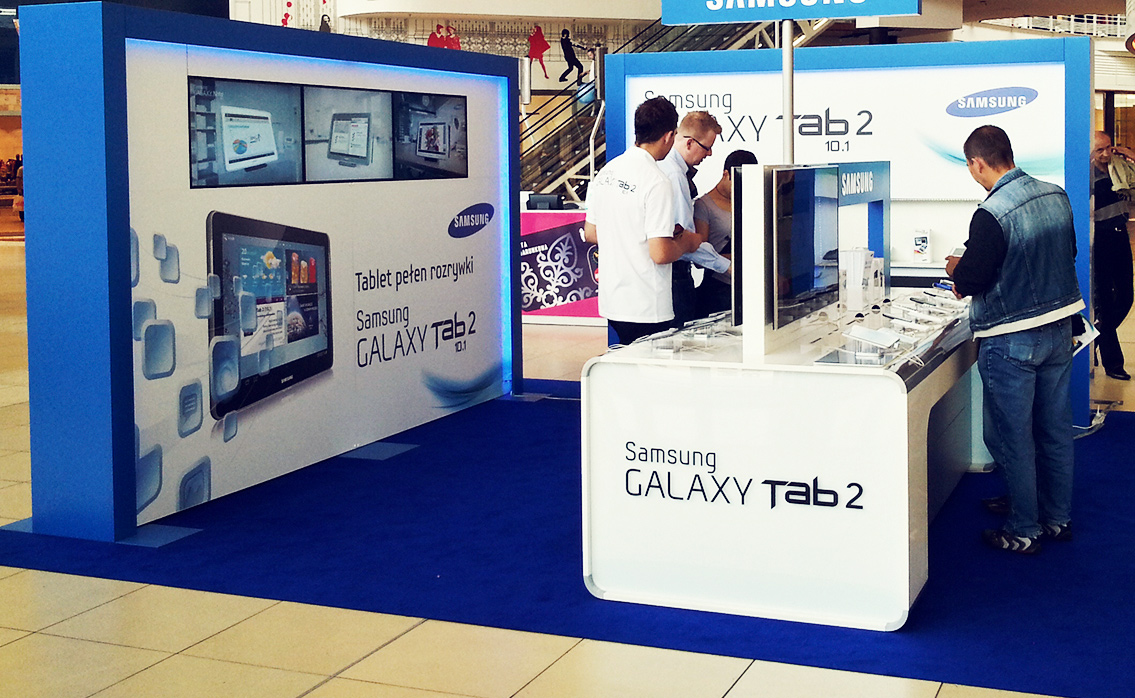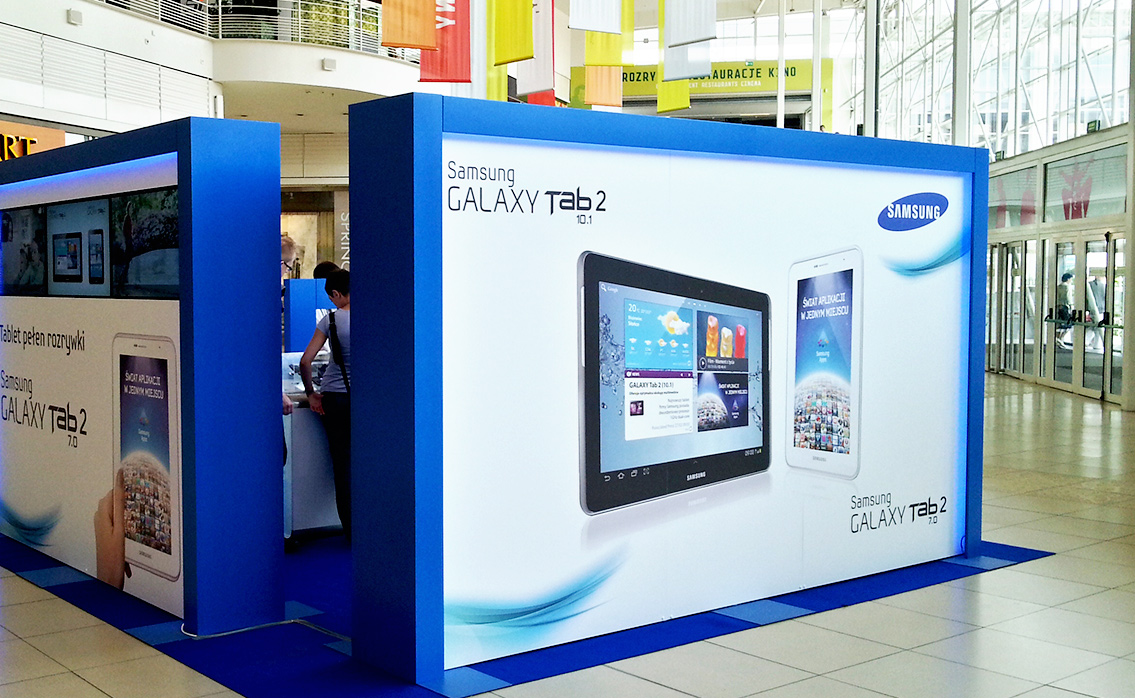 Modern exhibition backlit with LED diodes