Modern approach to Customer Experience
Our creative studio designed and produced ultramodern showroom displays, and our IT team equipped them with latest technologies.
Task
We have been commissioned by Samsung to frame new concepts and create a modern mobile showroom display, the design which was intended to feature an innovative brand. The clients would have the opportunity to test the actual devices, for which it was necessary to apply security technologies.
Results
We make no secret of the fact that we were inspired by Cupertino design when creating the structure. We like its lightness and simplicity. The challenge to make the rounded shapes further strengthened our motivation. Another concept was to create a technology which would show the device on the screens the moment a client picks it up. Our team's commitment made it possible to create a great product which proved attractive both to our client as well as their visitors.
Digital signage
Design and production, Touch technology, Mobile security system, SCALA digital signage application

From concept to implementation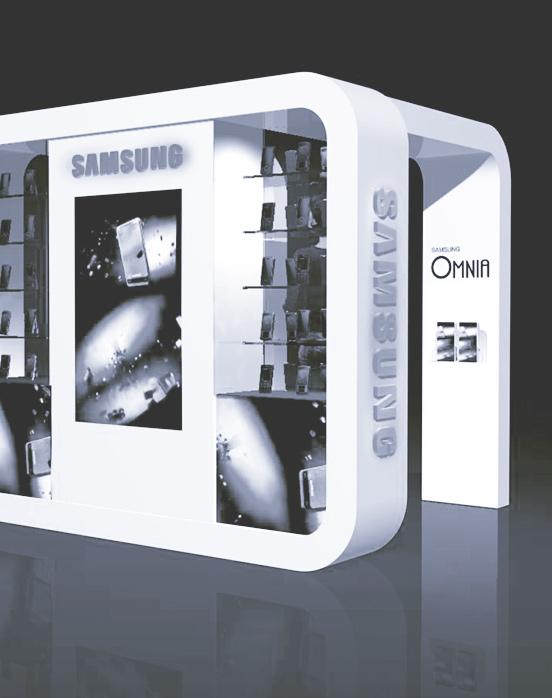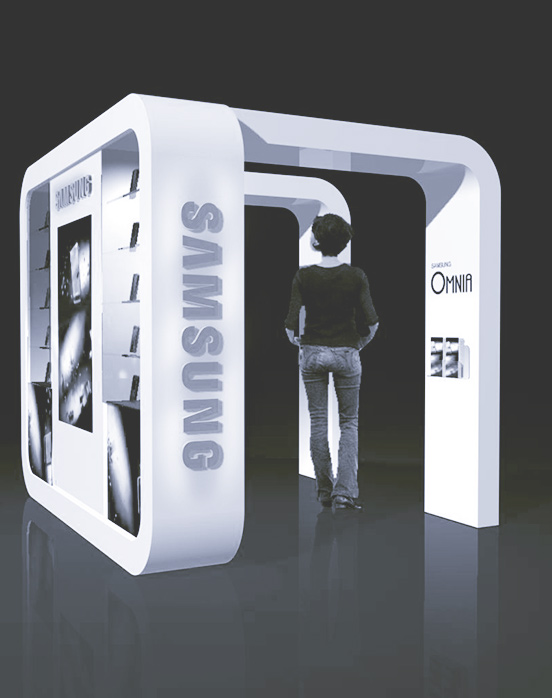 We care about every detail, even about the carving of logo using the CNC machine.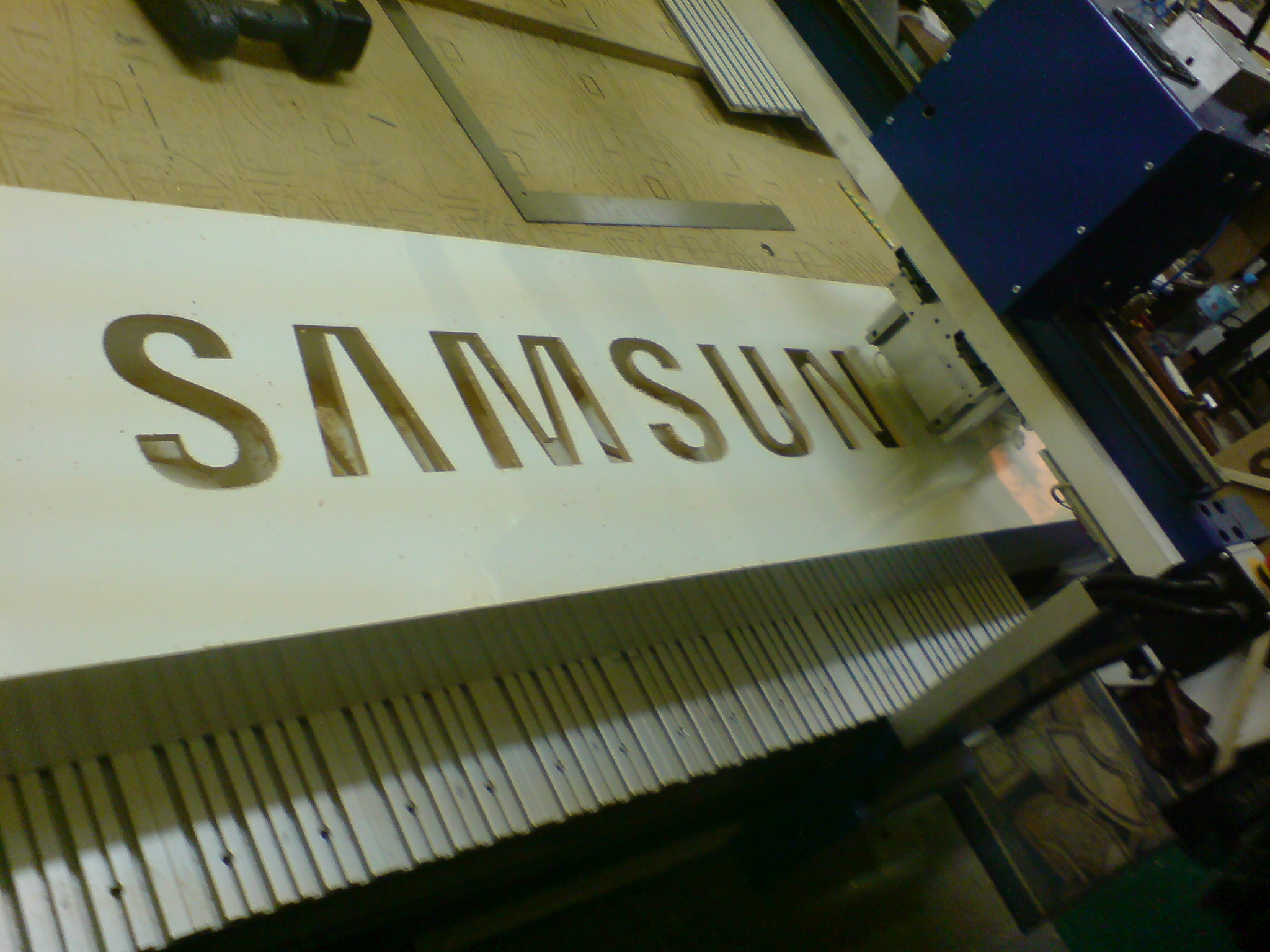 We have achieved the desired result by our client's satisfaction as well as by being granted the OOH POS Stars Design award.
Picking up the device activates its presentation on the screen.