We can generate any Infiniti model within seconds
We have changed the quality of impressions during our visit to the Infiniti showroom by using the latest 3D image design technologies.
Task
The key to the global success of Infiniti has always been based on delivery of high quality vehicles and providing clients with memorable experience in their showrooms. Showroom architecture and interior decoration and types of items used are exclusive elements that are all integral to Infiniti's business strategy. The concept of multimedia solutions is another key element of the strategy. Infiniti has chosen SCALA as the core system for all multimedia solutions in showrooms of all their dealerships across Europe. DDS Poland as an authorized and certified SCALA partner was entrusted to implement the project in Infiniti showrooms across Poland.
Results
3 multimedia zones accompany clients during their visit to every showroom. The most spectacular part of the installation is a car configurator which shows 3D images of the vehicles on a 57-inch screen.
Digital signage
Interactive screens installation, Totems installation, SCALA digital signage application setup, Maintenance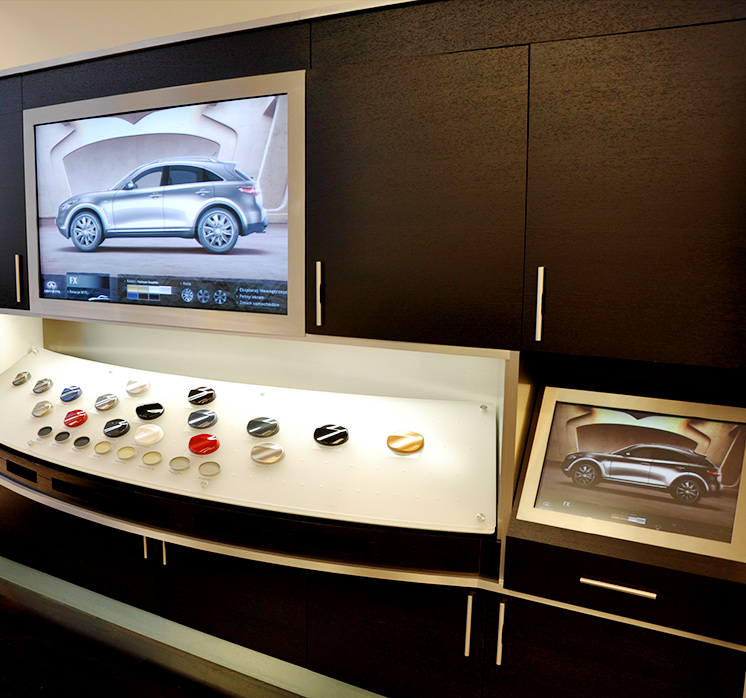 The solution consists of a 57-inch LCD screen located in the central part of the showroom and a 24-inch touch screen for navigation. The system makes it possible to familiarise with the features of certain models and make an individual configuration of which effects can be seen on the central screen.
Every vehicle is accompanied by a 'silent salesperson'
available as a 20-inch screen presenting features of different models.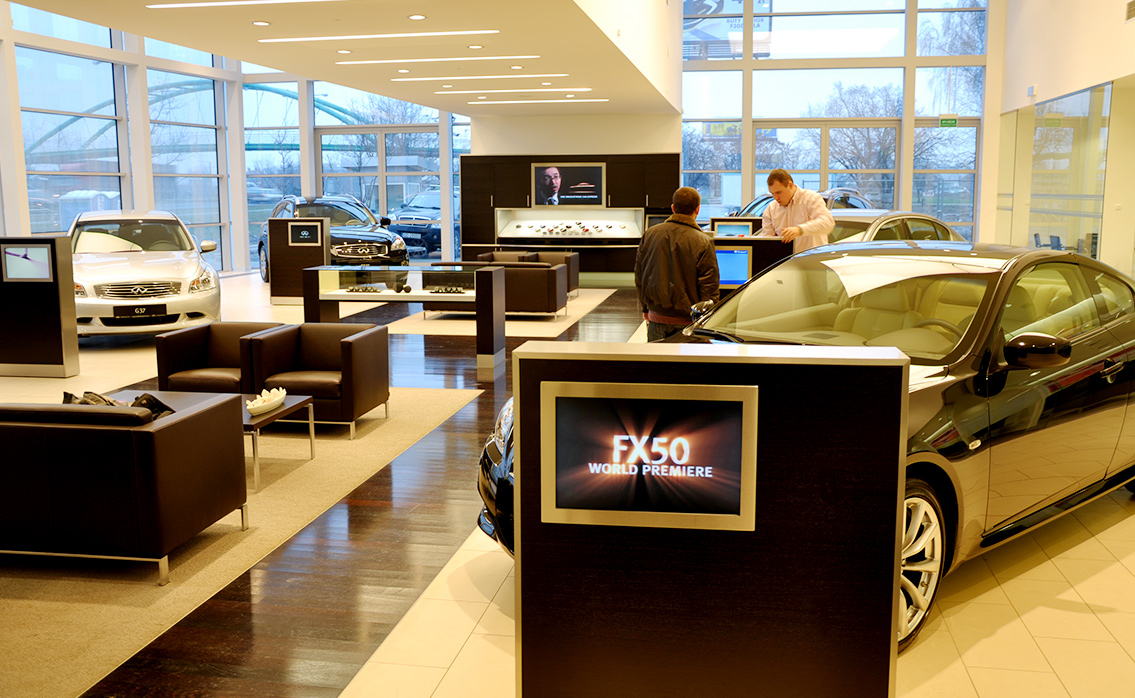 Installation in the Infiniti showrooms is based on SCALA digital signage system, enabling remote, central management of the content displayed on the screens. The solution allows for full control over merchandising in all showrooms in different countries and for real-time content management.